There is no better way to say you care about your friends, clients, or colleagues than with a gift package from Heritage Foods. All of our products are of the highest quality imaginable from very rare Heritage breeds, made from America's best-farmed meat, raised-on pasture without antibiotics, and prepared by master butchers and artisanal curemasters for the ultimate culinary experience.
If you are ordering for a group we have special rates to offer.

Call us anytime at (718) 389-0985. We'd love to hear from you!


Shop Our Gifts Under $100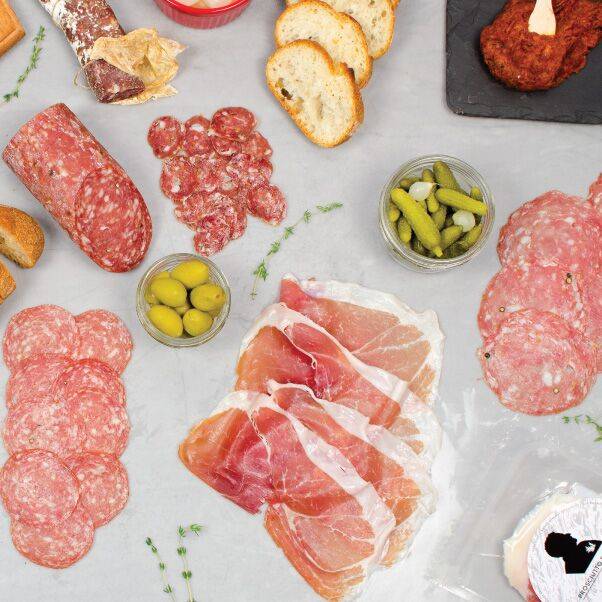 Artisans from around the country make charcuterie exclusively from our pasture-raised, supremely marbled, antibiotic free meat! This is the perfect gift for anyone who loves a delicious selection of cured meat. Perfect for appetizers or snacks. $89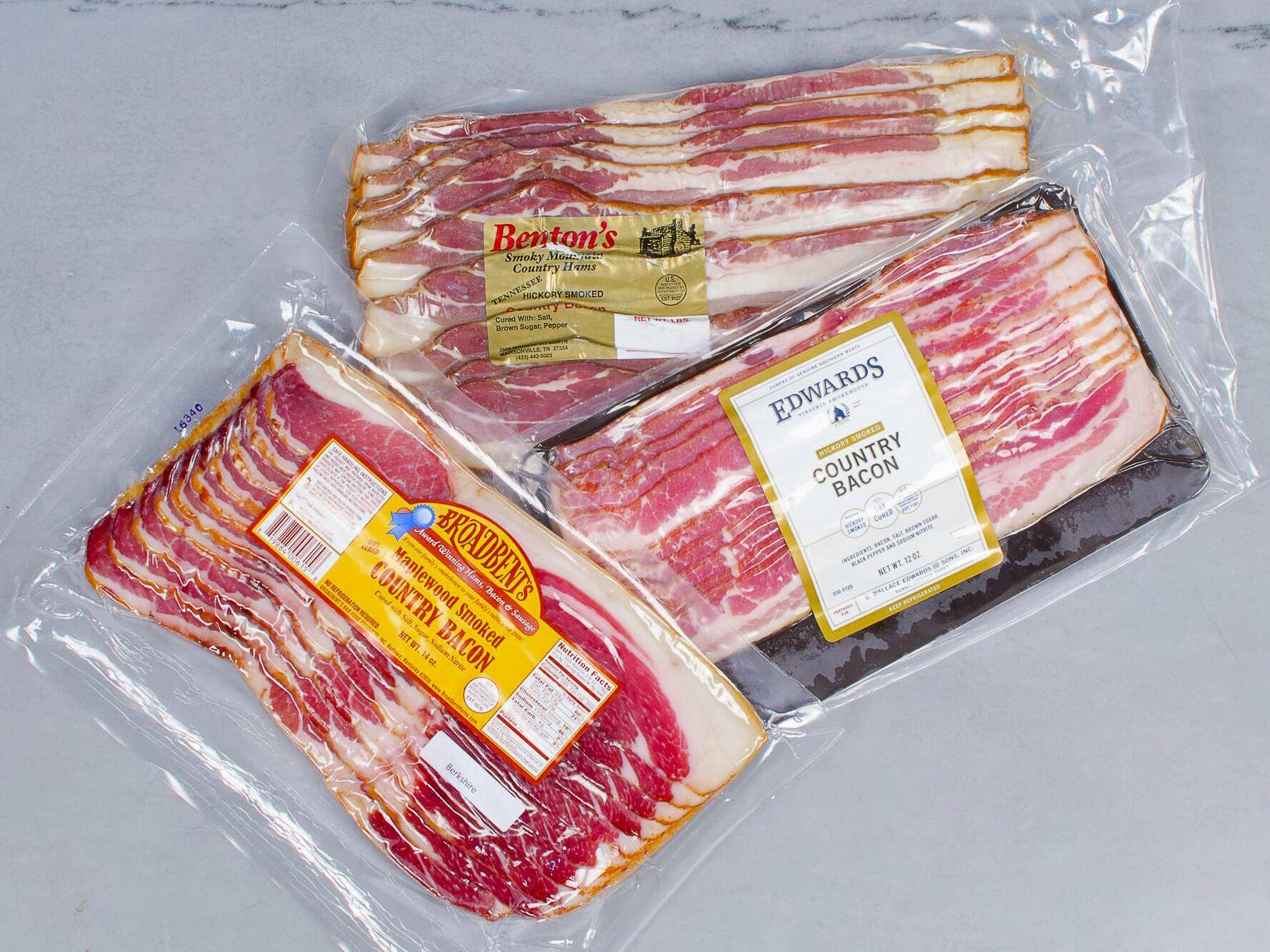 Taste bacon from our three oldest curemasters with a combined history of over 250 years making bacon! Our heritage bacon is produced exclusively from our world class pork bellies. The perfect gift for any occasion. $65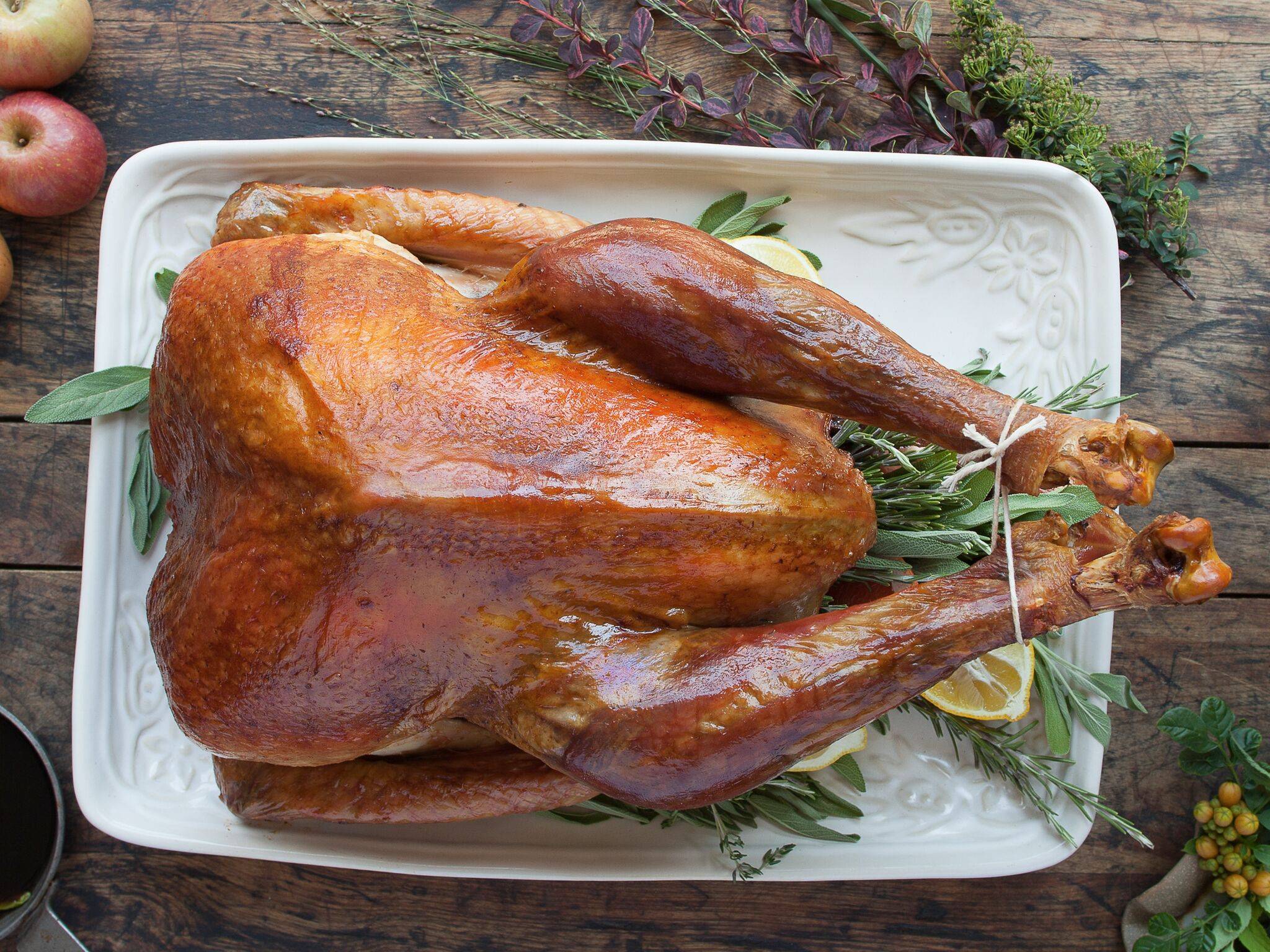 Good Shepherd Poultry Ranch turkeys can trace their genetics 175 years and are the oldest line of turkey in America. This is by far the juiciest, most flavorful bird on the market today. $99

Shop Our Gifting Favorites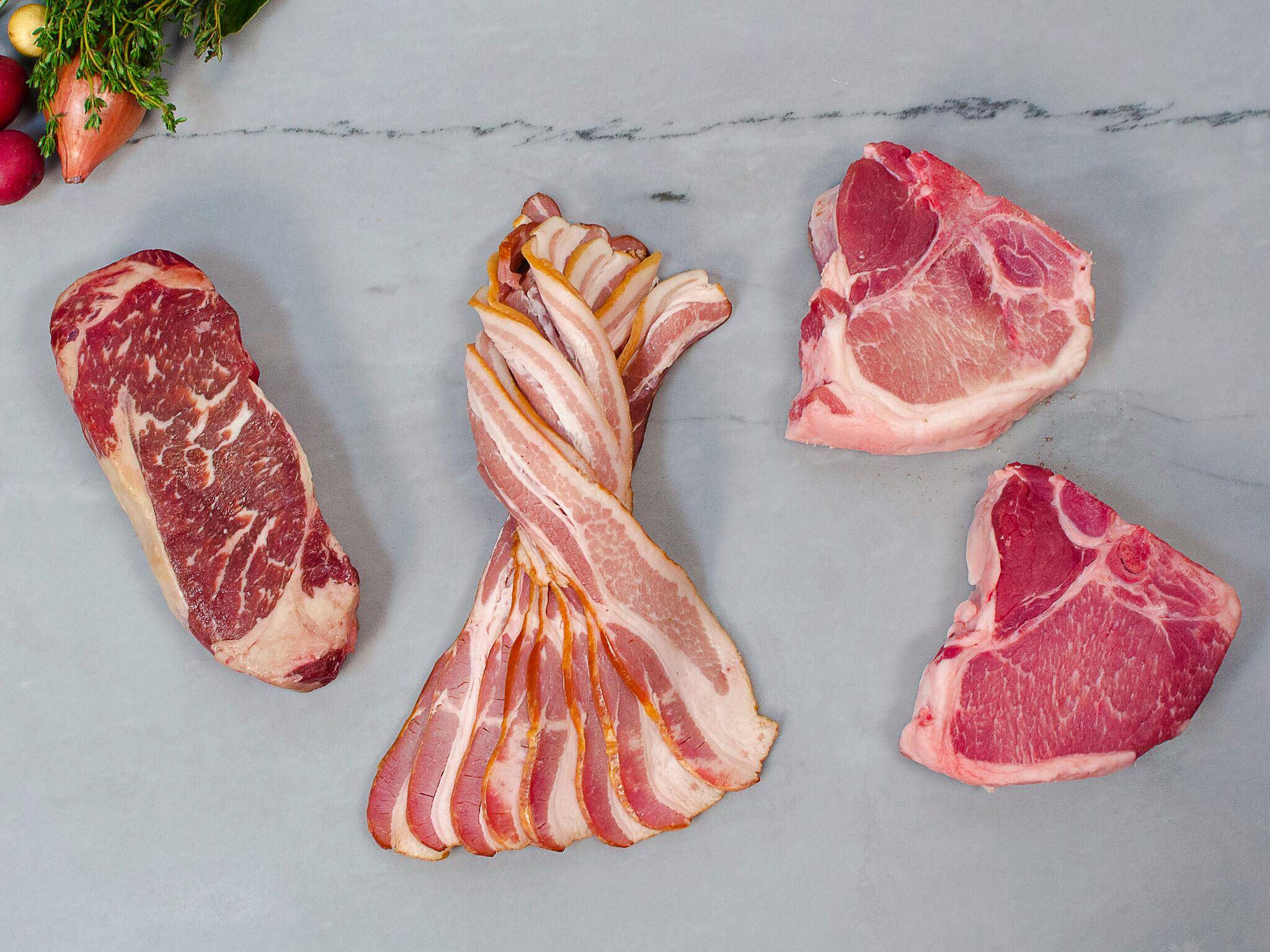 4 Wagyu Steaks, 2lb bacon, 2 pork chops
We have selected our most popular cuts from our rarest breeds. Waygu ribeye steak and Berkshire porterhouse pork chops are at the very apex of incredibly flavored, toothsome treats...and did we mention our Signature bacon? A true prize-winning gift!
$189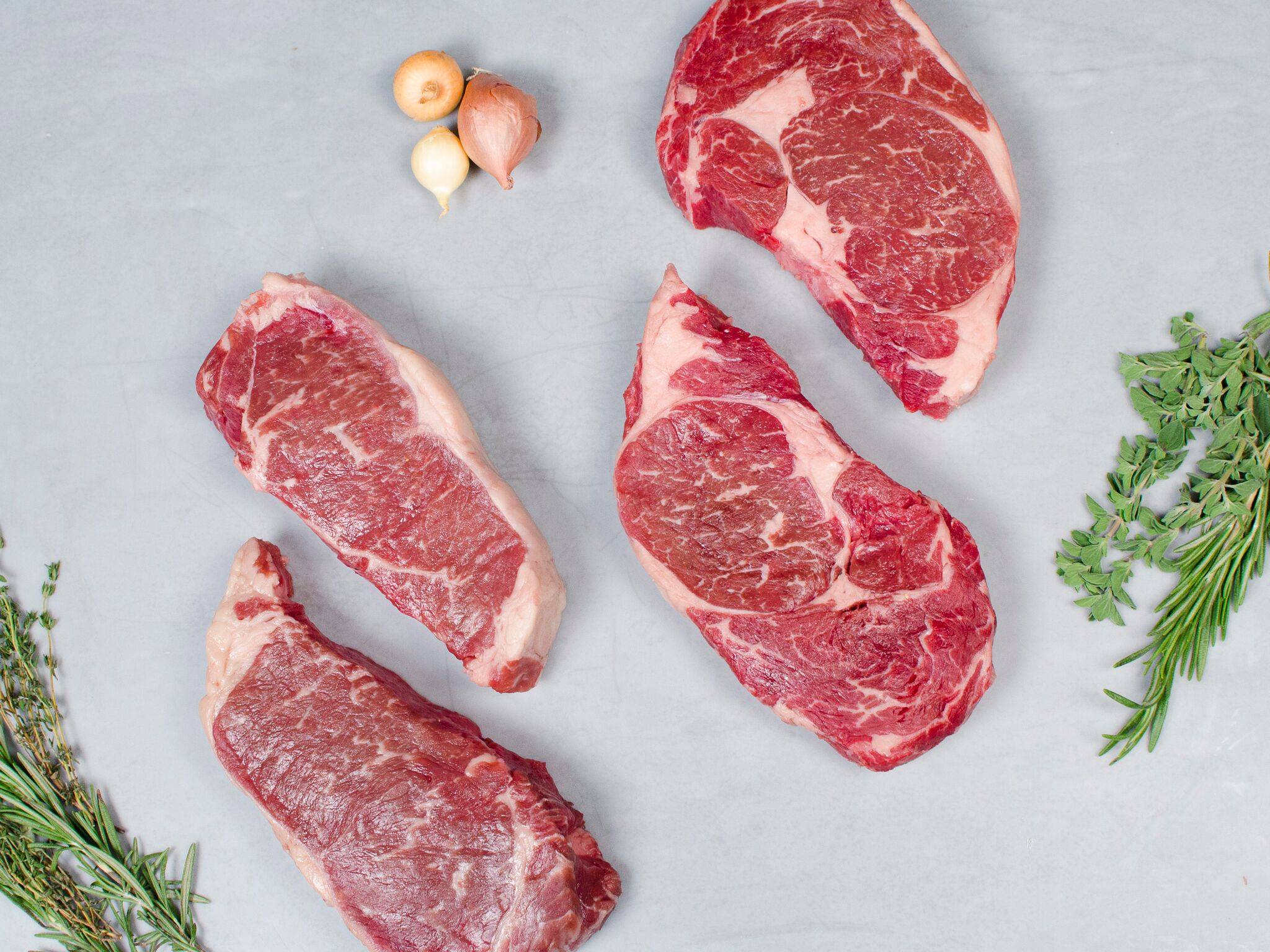 Four 14-16oz Boneless steaks
All you need is salt, pepper and just minutes in the pan for these flavorful steaks! Tender, juicy and well marbled they are every steak lovers dream. Our Waygu is sourced from the pasture-raised Akaushi, Japan's most prized breed now raised in America. $125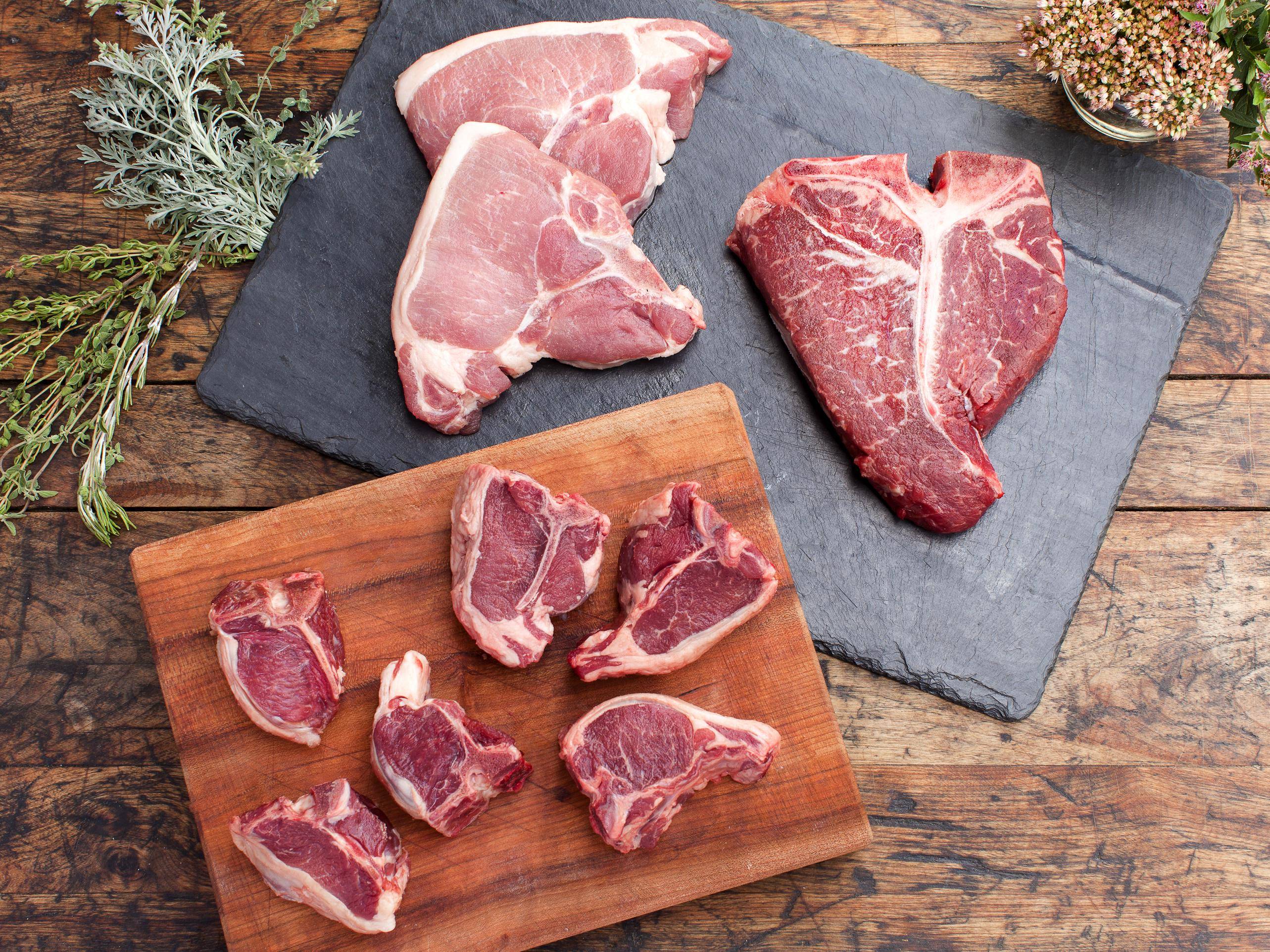 Bone-in porterhouse steaks from the best breeds in the world — lamb, pork, and beef.
America's rarest lamb, pork from Ancient Heritage breeds and beef from the supremely marbled Waygu makes this the King of gifts— the tenderest cut from the tenderest breeds. $175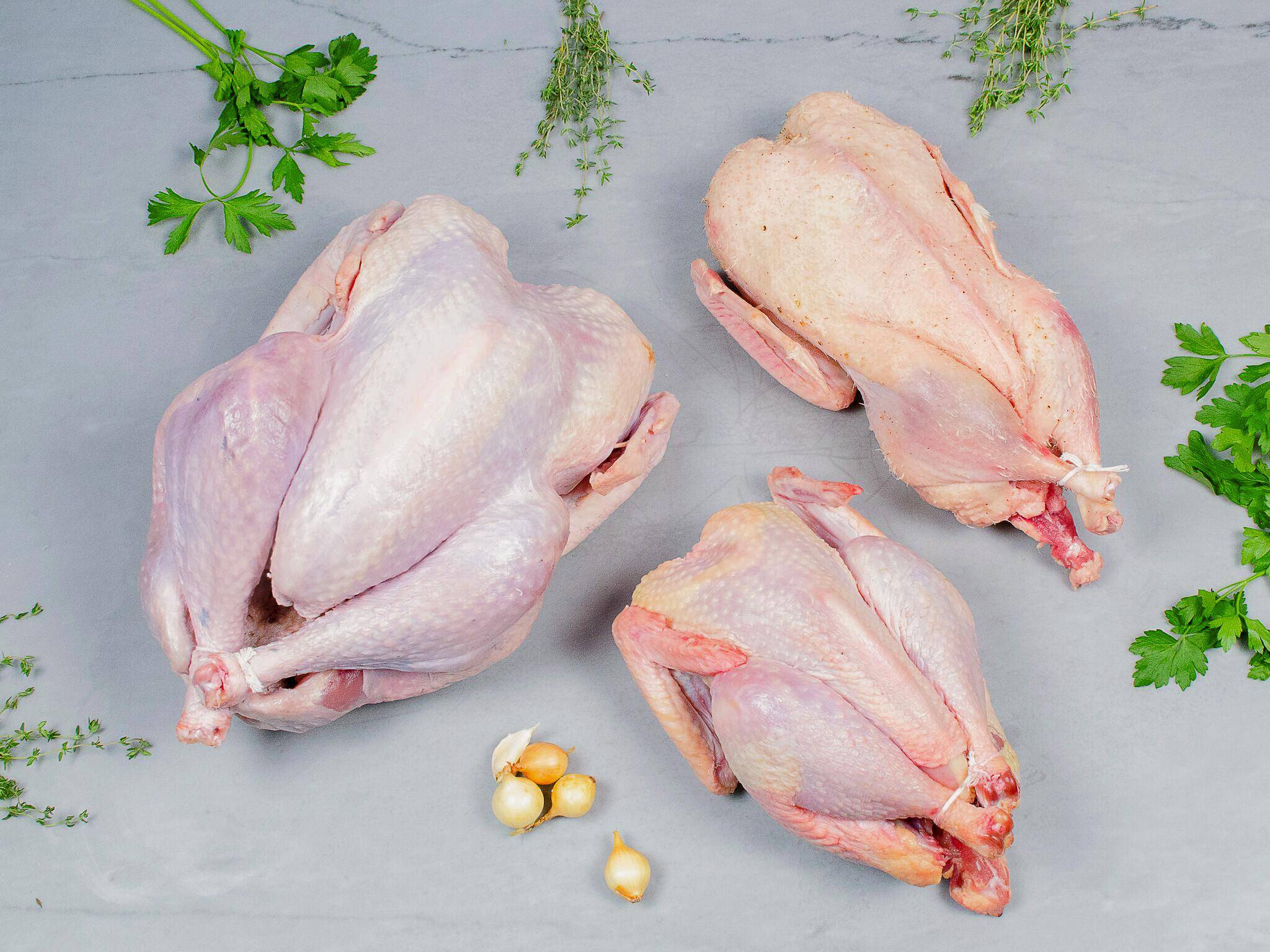 Whole chicken (3-4lb), ground turkey (2lb),
Good Shepherd Turkey (8-10lb)
Good Shepherd turkeys are 100% antibiotic free from the parent stock to the hatching to the harvest and pasture raised on the Kansas prairie. Fans of Good Shepherd Poultry Ranch turkeys include Alice Waters, who says "These birds are without a doubt the tastiest birds you can possibly serve!" $169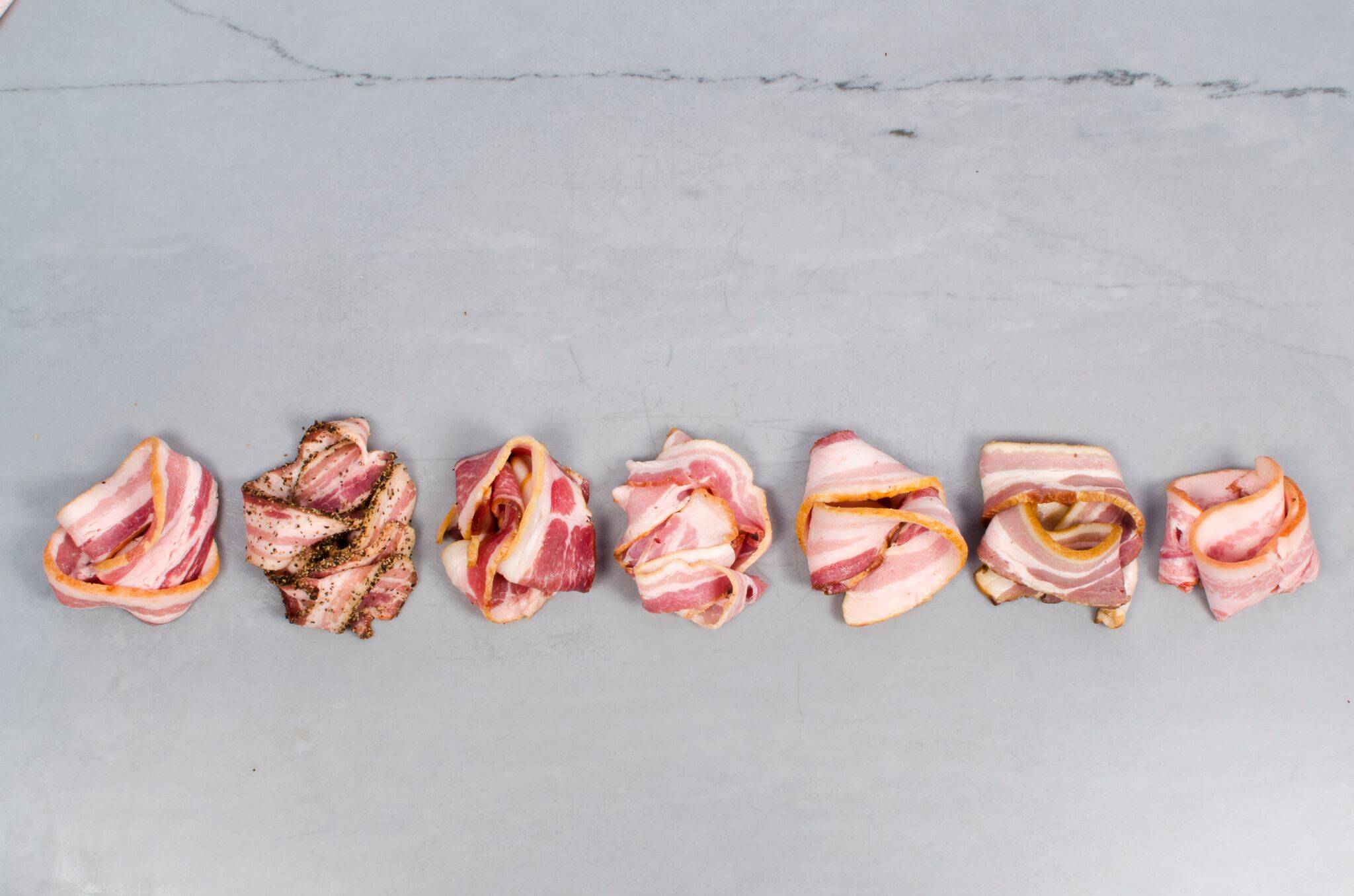 Six packs of America's Best Bacon
For the bacon lover, this package is a dream come true! We love foraging for new flavors and treats. Through years of adventures — from Slow Food, to Heritage Foods, from New York to the Pacific Coast — we have been fortunate to meet so many of the country's best artisans, and are thrilled to ship them pork from our family farms so that they can make the most delicious bacon in the world. $129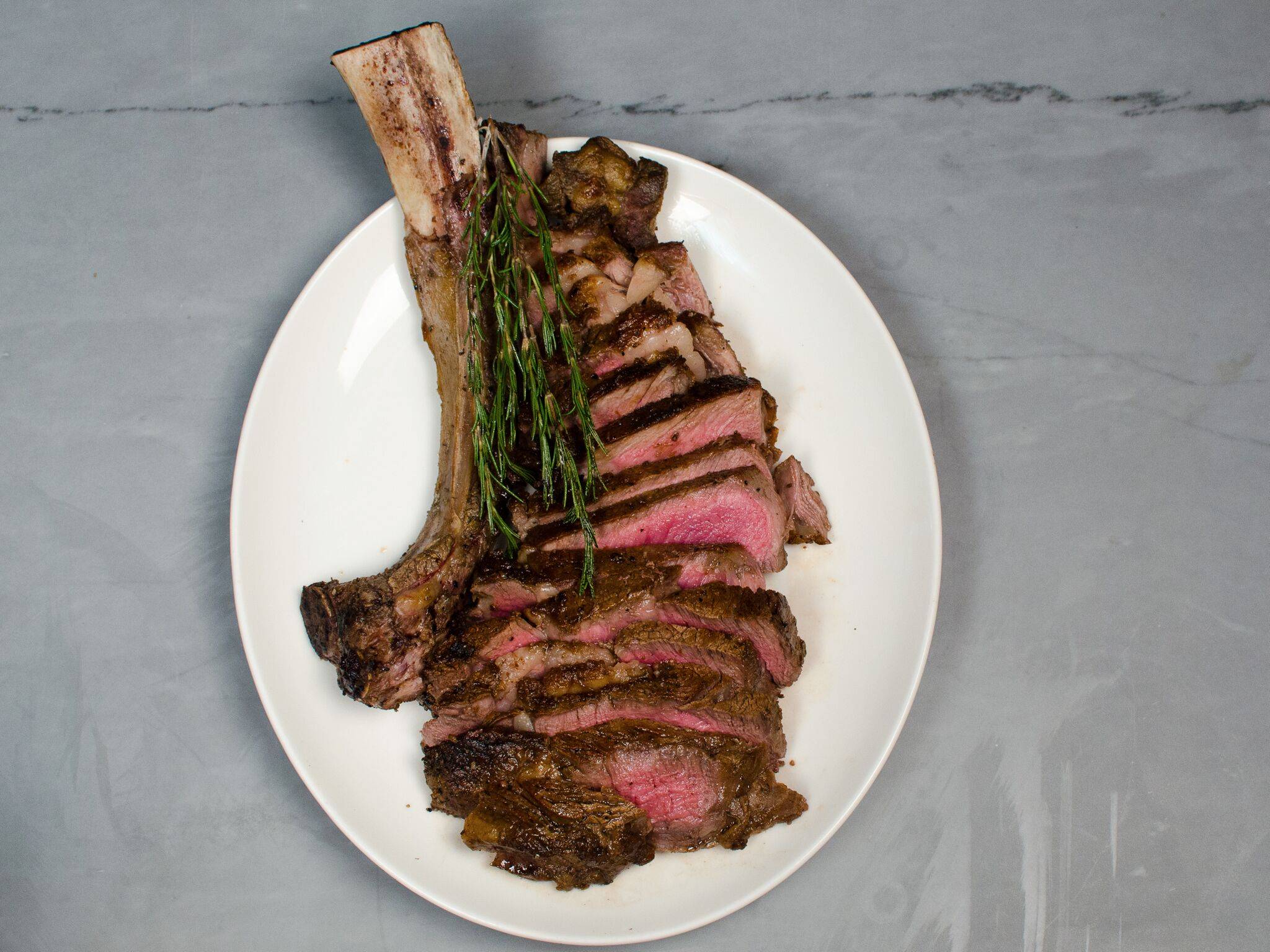 3lb each Piedmontese breed
A special indulgence, this bone-in ribeye steak is the star of any table scape, and an absolutely sure-fire centerpiece. It can also be cut into cutlets and served on a marvelous looking platter. The Piedmontese breed is renowned for its tenderness and great flavor. The cutting and rosemary and French sea salt mixture are done by third generation master butcher Thomas Odermatt. $147