If you have questions, comments, suggestions, or if you would like to receive more information about ordering one of our products, contact our Customer Service Team and we'll send you a brochure. If you are a farmer who would like help marketing your foods, call us!
Heritage Foods 217 West 18th Street PO BOX 1219 New York, NY 10113
Tel 718-389-0985 | Fax 18-389-0547 | Email info@HeritageFoodsUSA.com

Who We Are | Productions Standards
Heritage Foods is a mail order and wholesale company founded in 2001 to preserve endangered species of livestock from extinction. Heritage Foods learned about the plight of endangered foods through Slow Food, a non-profit organization created in Italy in 1986, in part to protest the opening of a McDonald's on the Spanish Steps in Rome, and to bring attention to endangered regional cuisines and ingredients.
Modern factory farming focuses solely on faster-growing animals, and a bottom line that reflects little interest in biodiversity, sustainability, healthy food, or animal welfare. Ancient breeds of livestock are becoming extinct. Such a narrow spectrum is a threat to food security. Unlike endangered wildlife — which can be saved through foundations, preserves, and zoos — the species that were once the foundation of our food supply can only be saved when popular demand increases and farmers have the incentive to raise them.
Heritage breeds are the very foundation of our agricultural history and gastronomic identity. Each breed comes from a unique culinary tradition, with its own pure genetic line, and boasts a different, nuanced flavor. A true heritage breed can be traced back prior to the advent of industrial farming, meaning that they are directly connected to the beginnings of settled agriculture. Industrial breeds, the mainstay of the fast food and supermarket industries, were developed through years of cynical genetic selection and artificial insemination.

Our partner farmers grow 100% heritage breed pigs, turkeys, lamb, chickens, ducks, guineas, and geese. All animals are raised humanely, outdoors, on-pasture, using traditional farming techniques. They reproduce naturally and are never fed any antibiotics or growth hormones. Heritage meats are juicy and tender from their marbling, and boast a profound taste and depth of flavor that has not been squashed by a corporate culture that only cares about rapid production.

We purchase whole animals nose-to-tail and sell them in parts for retail and wholesale. We deliver anywhere in the USA — direct to your door — with 100% customer satisfaction guaranteed.

"Heritage Foods — the company at the forefront of the nonindustrial meat movement —" The New York Times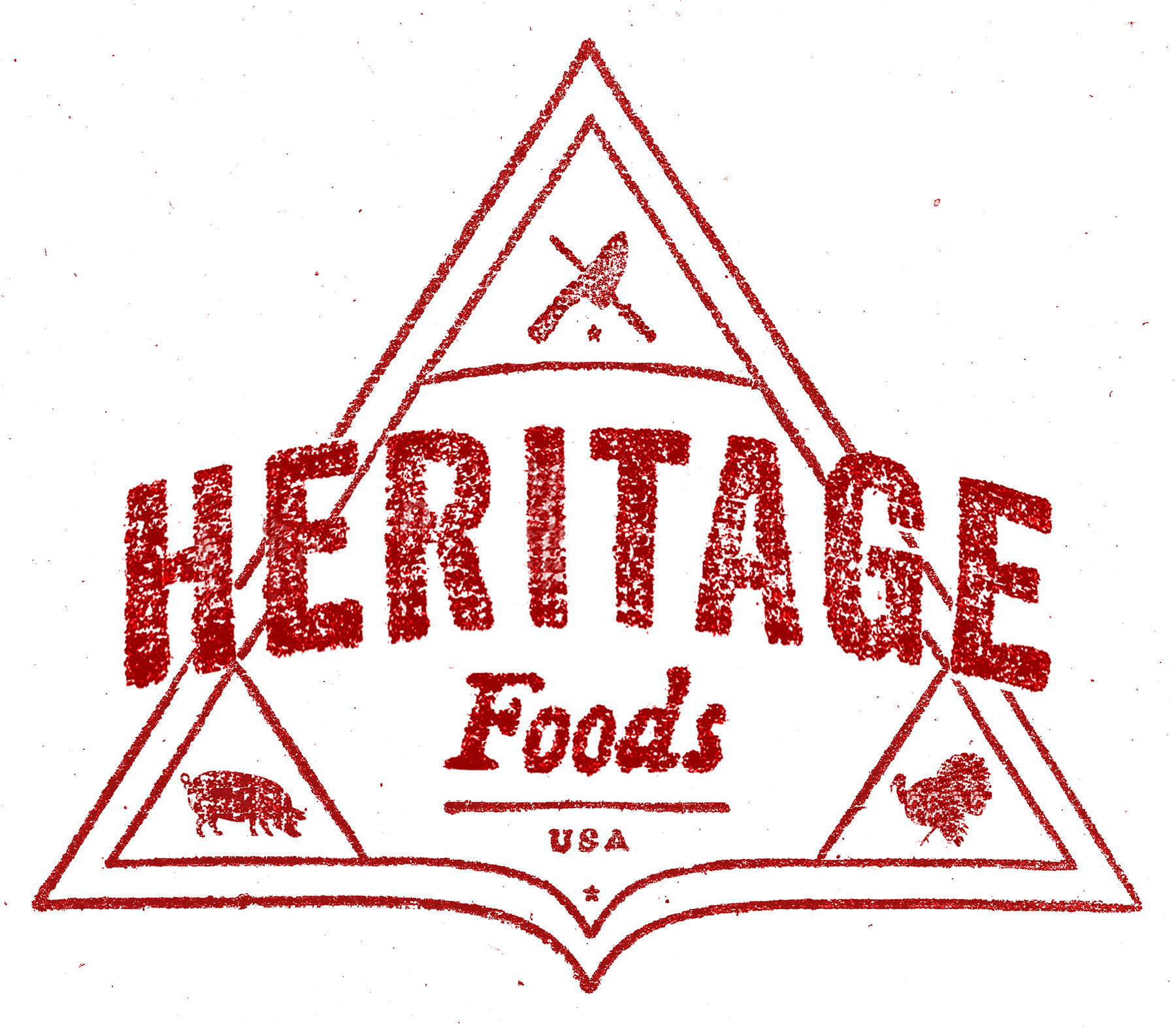 American
We uphold the American ideals of equity and dignity for all producers and their foods.
We are committed to heritage foods of all of the Americas, North, South and Central.
We believe that our inalienable rights of life, liberty and the pursuit of happiness include access to high quality, sustainably raised and traceable foods.
Genetic Diversity
We value the earth's bounty in all its diverse expressions.
We advocate the maintenance of genetic diversity in all foods.
We strongly oppose GMO's.
Education
We educate consumers about the difference between small family farms and industrial agriculture.
We educate consumers to allow them to know where their food comes from and how it was raised.
We invest, from our profits, to educate every creed of American on how to prepare delicious and nutritious meals and how to appreciate the wonderful cultures from which those production methods are based.
Accessibility
We will make previously inaccessible foods available to all consumers.
We will work with farmers to bring their foods to market.
Traceability
We believe that it is the right of all Americans to know everything about every aspect of their food supply.
We will provide complete transparency with all of our products so our customers can trace the food all the way from their dinner table to the farm that raised it.
Loyalty
We believe in long-term sustainable relationships with our families, staff, partners, suppliers and customers.
We are committed to sticking with each and every breed of animal and plant until they have reached a point that they can survive on their own, without our assistance.
We believe that trust and integrity are the foundation upon which our business will be built and that by upholding those values we will ensure loyalty with all who work with us.
Stewardship
We believe that it is a tremendous honor to represent each and every farmer and producer and that it is our responsibility to represent them in such a way as to be deemed worthy of that honor.
We believe that farming is an immeasurable gift and one that we must not take for granted.
We will work to make our foods and the land where they are raised available for future generations.
Unlike endangered wildlife — which can be saved through foundations, preserves, and responsible zoos — the species that were once the foundation of our food supply get almost no attention, and can only be saved when popular demand increases and farmers have the incentive to raise them. In other words, the only way to save these animals is to eat them.
Heritage Foods strives to maintain the vision of its Advisory Board member, Alice Waters, and her restaurant when she writes: "Chez Panisse gathers its ingredients from known and trusted purveyors-purveyors known to be committed to sound and sustainable practices and trusted to remain informed and responsive to these values in a rapidly changing society. Our purveyors are committed to healthful products and practices that are pure and natural as possible, without synthetic additives or pollutants and without the unnecessary complexities of packaging or marketing. They are also committed to the conservation of resources, both natural resources like the land and water, and societal resources like the families and businesses that plant and harvest." Heritage Foods believes in respecting the traditions of our past. Our meats and poultry are raised on pasture and are not fed antibiotics and animal by-products. We are searching for sources of non-GMO feed.Many of our Berkshire pigs are Certified Humane. www.certifiedhumane.com.

Patrick Martins, Founder & President
Patrick Martins was born in New York City's Mount Sinai Hospital on February 10th, 1972. Later, he received a Masters' Degree in Performance Studies at New York University's Tisch School of the Arts.

Patrick works with an excellent team to run Heritage Foods, a mail-order and distribution business for dozens of farms raising heritage breeds of livestock and poultry, the last vestiges of pre-industrial agriculture in America, the kind you must eat to save! You can order online or enjoy these foods at hundreds of the finest restaurants and markets from coast to coast.
Patrick is a founder of the Anne Saxelby Legacy Fund which honors his late wife by providing farm internships and apprenticeship opportunities to young adults similar to those that Anne engaged in during her early 20's. He sits on the Board of the Good Shepherd Conservancy, an agri-tourism center in Kansas that is a training ground for farmers to learn how to farm and breed non-factory-farm poultry; a professional kitchen; and a living museum that tells the story of how America's holistic farming system was transformed into a fast food factory.
Patrick is a founder of Slow Food USA and the Heritage Radio Network and author of the Carnivore's Manifesto published by Little, Brown. In 2004 he and a friend produced the New York City Trivia Game.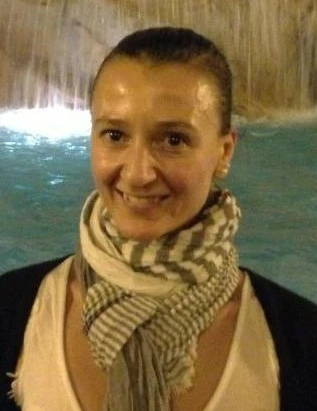 Serena Di Liberto, Director of Accounting
Serena Di Liberto was born in Bra, Italy headquarters of Slow Food where she worked for years before her move to NYC to found Slow Food USA with Patrick Martins. Serena has experience running the promotions office of Slow Food and was a radio personality in her hometown.
Serena is now part of the Heritage Foods USA team where she oversees all accounting and finance. Her duties include invoicing, billing, accounts receivable, accounts payable and preparing financial documents. She is plays a big role in our farmer relations department. She is also a fitness instructor for Equinox Gym and New York Health and Racquet Club both located in NYC.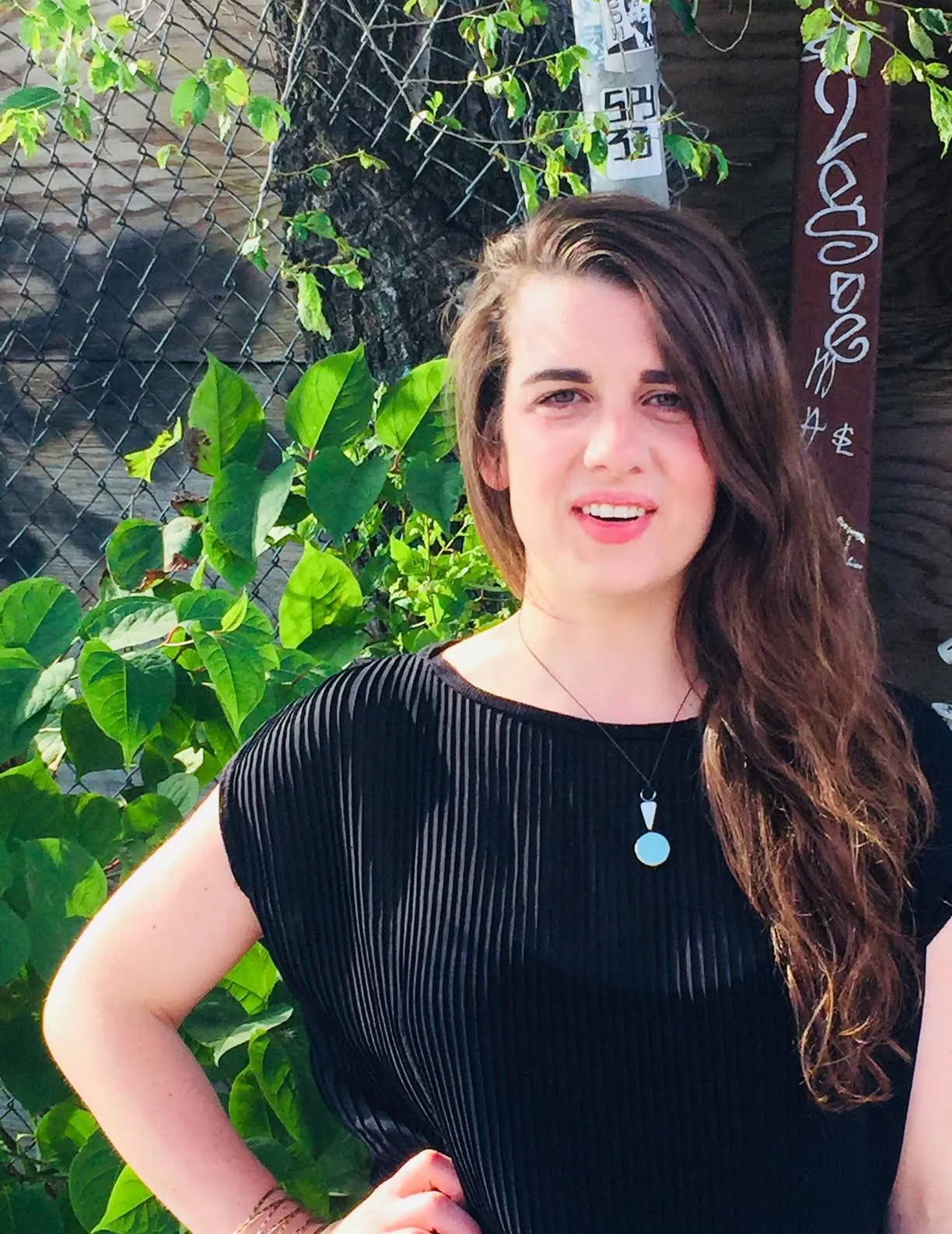 Catherine Greeley, Director of Marketing
Catherine was born and raised outside of Boston, Massachusetts. She attended Culinary School at Johnson & Wales University and later graduated with her Bachelor's degree from Cornell University.
Catherine started as an intern and quickly became head of the Mail Order division at Heritage Foods and later Vice President and Co-Owner of the organization. She manages all relationships with farms for beef, lamb and poultry and runs our annual Goatober project. She also manages the marketing and branding at Heritage.
She has been pivotal in the growth of Heritage Foods over the past 5 years and has helped to bring heritage meat into thousands of homes. She is passionate about making healthy, heritage meat more accessible to everyone.

Emily Pearson, Director of Wholesale
Emily graduated from The University of Michigan in Ann Arbor and returned to her Upper West Side roots at a time when the New York restaurant scene was booming.
After working for a boutique public relations firm for several years, she followed her gut - or rather her stomach - and went to work with Tuscan Italian chef Cesare Casella. Emily was Cesare's assistant from 2013 to 2016 overseeing all communications, partnerships and branding. She went on to join Batali & Bastianich for the opening of La Sirena at The Maritime Hotel and in late 2016 joined the Heritage team as Director of Wholesale. Emily oversees relationships with over 150 restaurants. She is also actively engaged in marketing and social media for the company. When not selling pork, Emily can be found eating pizza.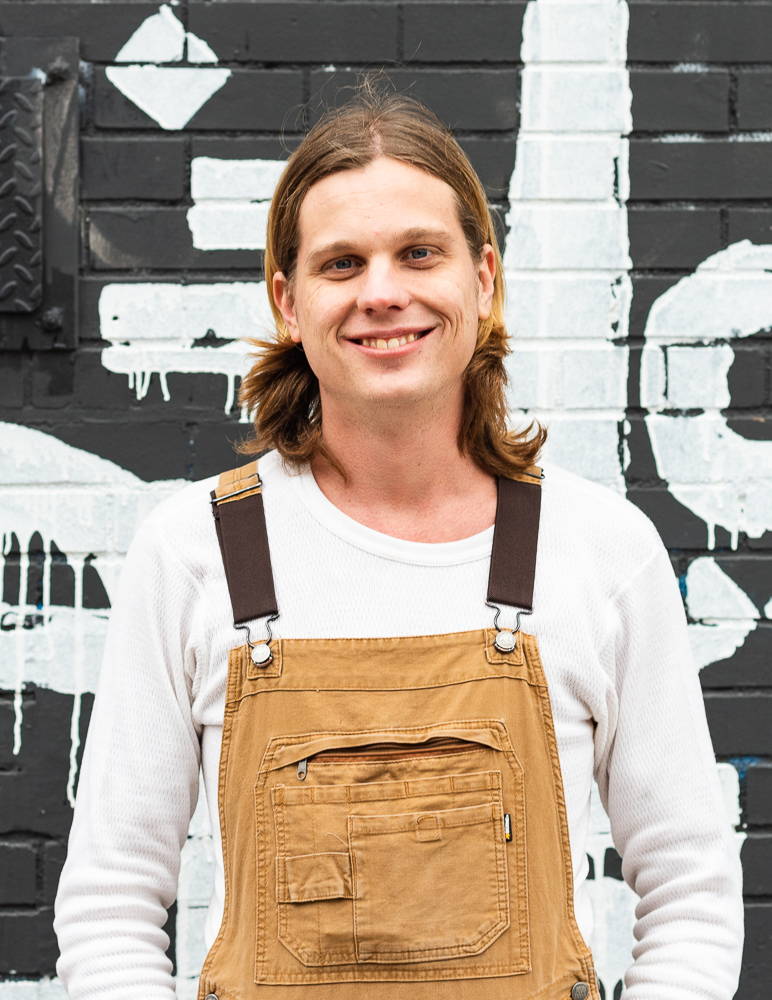 Matt Botkin, Operations
Matt hails from Fort Lauderdale, FL and moved to Brooklyn in 2018, after graduating from Florida State University. In 2020, he moved to Queens, and in 2022, he started working at Heritage. His interest in ecologically sustainable foodways drew him to Heritage, as he believes returning to old methods of agriculture can help create a more sustainable future.
Reilly Harrington, Operations
Reilly grew up on Long Beach Island off the coast of New Jersey. His studies took him to Marquette University in Milwaukee, Wisconsin to pursue his love of literature and film. Reilly moved to Brooklyn in 2022. Heritage's vast network of small family farms across the country initially caught Reilly's attention, as he seeks to understand the vital role these farms play in their respective communities.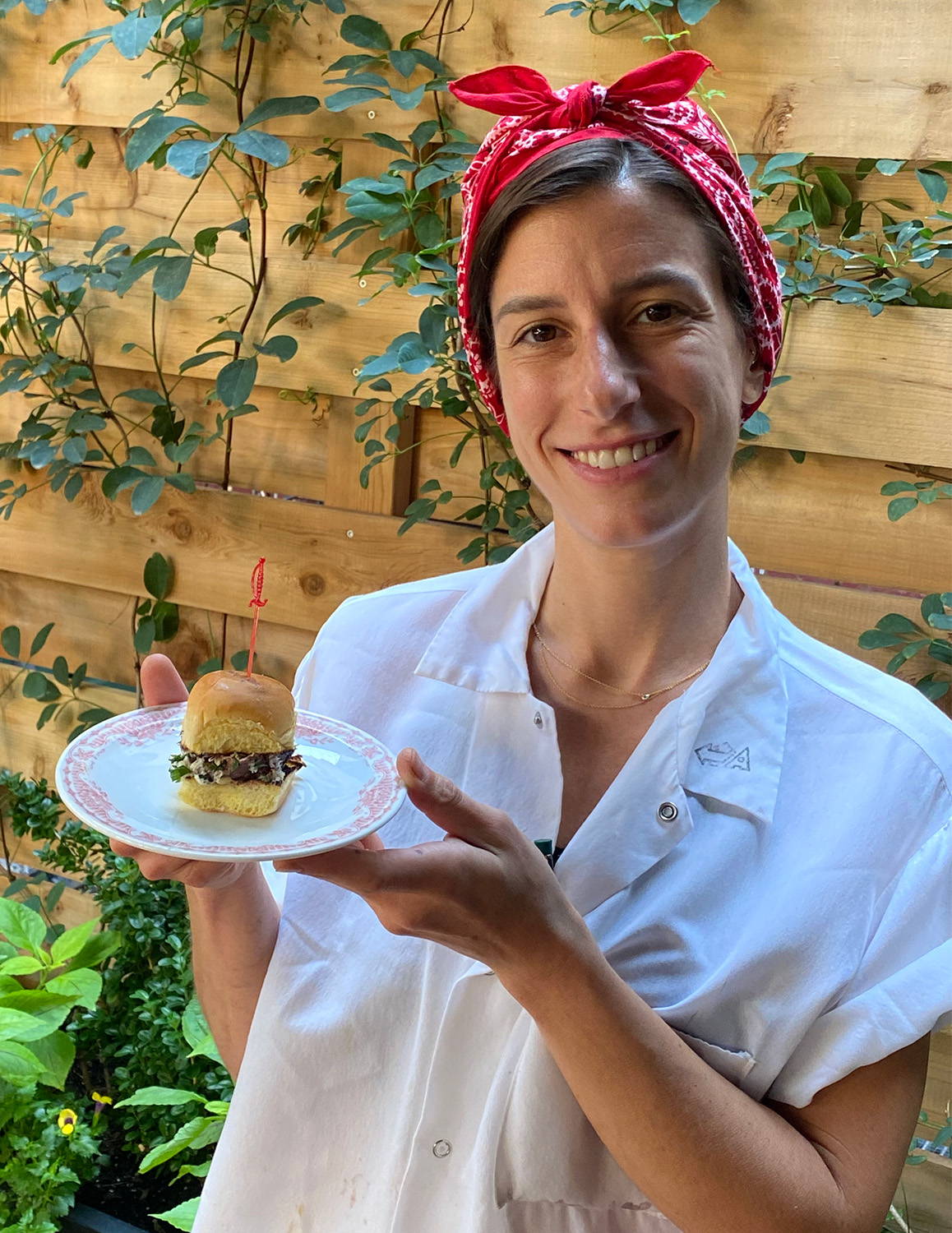 Hannah Lyons, Wholesale
Hannah Lyons was born and raised in New York City. She attended the chefs training program at the Natural Gourmet Institute before spending 10 years as a restaurant chef. She has also worked as a food stylist, recipe editor, and culinary producer for Food Network. She was most recently the head chef at St. Anselm here in Brooklyn, a long time Heritage account.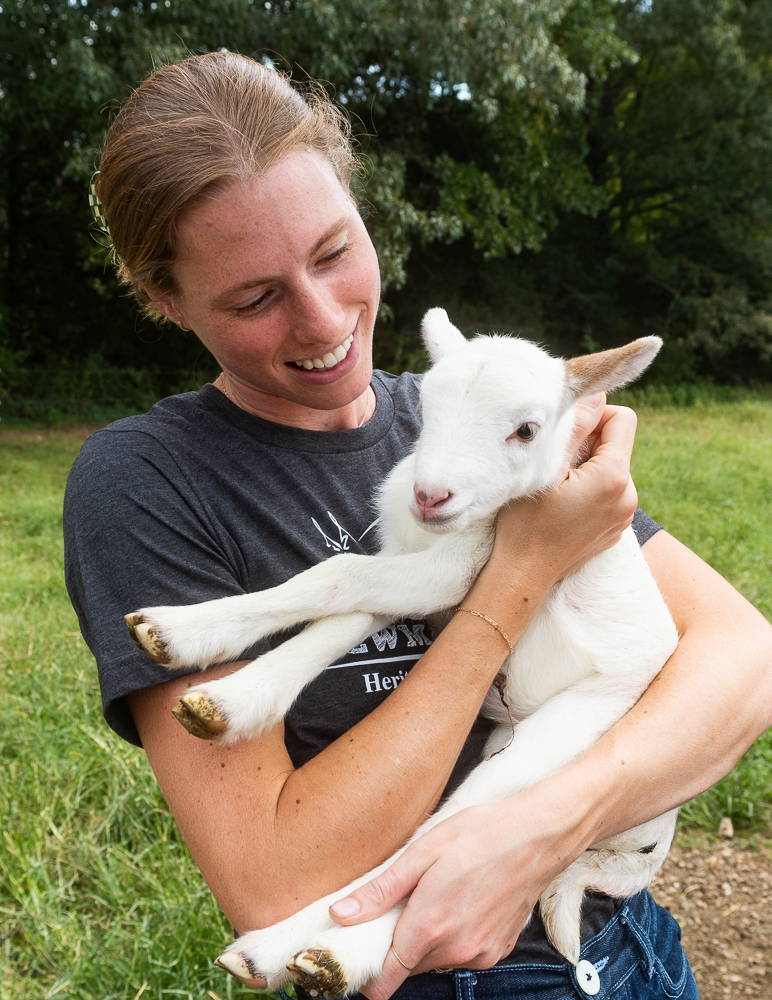 Katharine Player, E-Commerce Operations
Katharine grew up in North Carolina and graduated from NC State with a degree in textile design. Her journey in the food industry began as a host for a James Beard award winning chef in Raleigh. After moving to New York and working in the fashion industry, she grew her interest in food and the environment, which led her to Heritage Foods in 2022 to join the operations team. She works on inventory, website, planning, and fulfillment, and in her spare time is either hosting a dinner party or trying a new restaurant.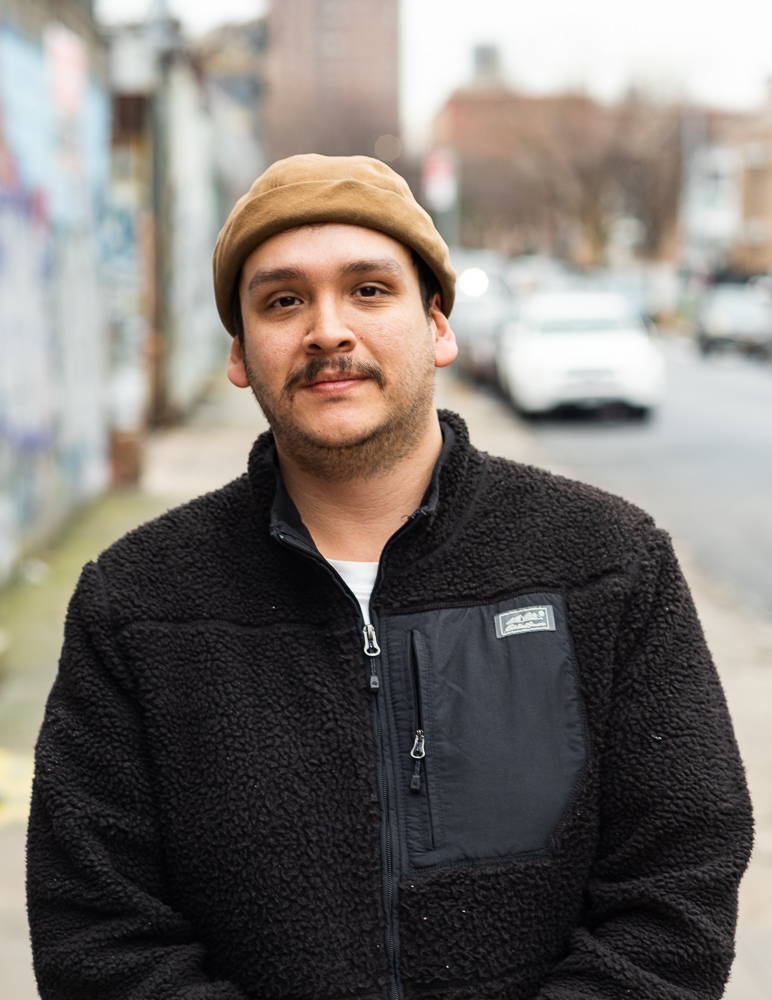 Nicholas Quesada, E-Commerce Operations & Marketing
Nicholas Quesada grew up in San Francisco and moved to Chicago to attend Columbia College Chicago Film School to study Cinematography. While working a few odd jobs from bicycle messenger and a couple of fast food outlets, Nick was offered his first restaurant cook job by a close friend. Nick fell in love with the profession, eventually leaving film school to focus on his culinary interests and working his way through better and better kitchens working with the 50/50 Group, The Purple Pig, and Fat Rice. The latter of which he became the sous chef of the James Beard Award-winning team.
He then moved to Brooklyn with his now wife, Katie, and two cats, in 2018 to run the NYC pop-up of Fat Rice as Chef de Cuisine at Chef's Club, then as Sous Chef at Olmsted in Prospect Heights, and eventually running his own kitchen again as CDC of Queen in Bushwick. When the 2020 pandemic hit Nick pivoted and left the restaurant industry and started selling pickles from farmers' market produce on Instagram. Eventually he met us at Heritage Foods and signed up to help with the Annual turkey pack. Nick now helps run mail-order operations and recipe development/marketing photography/food styling.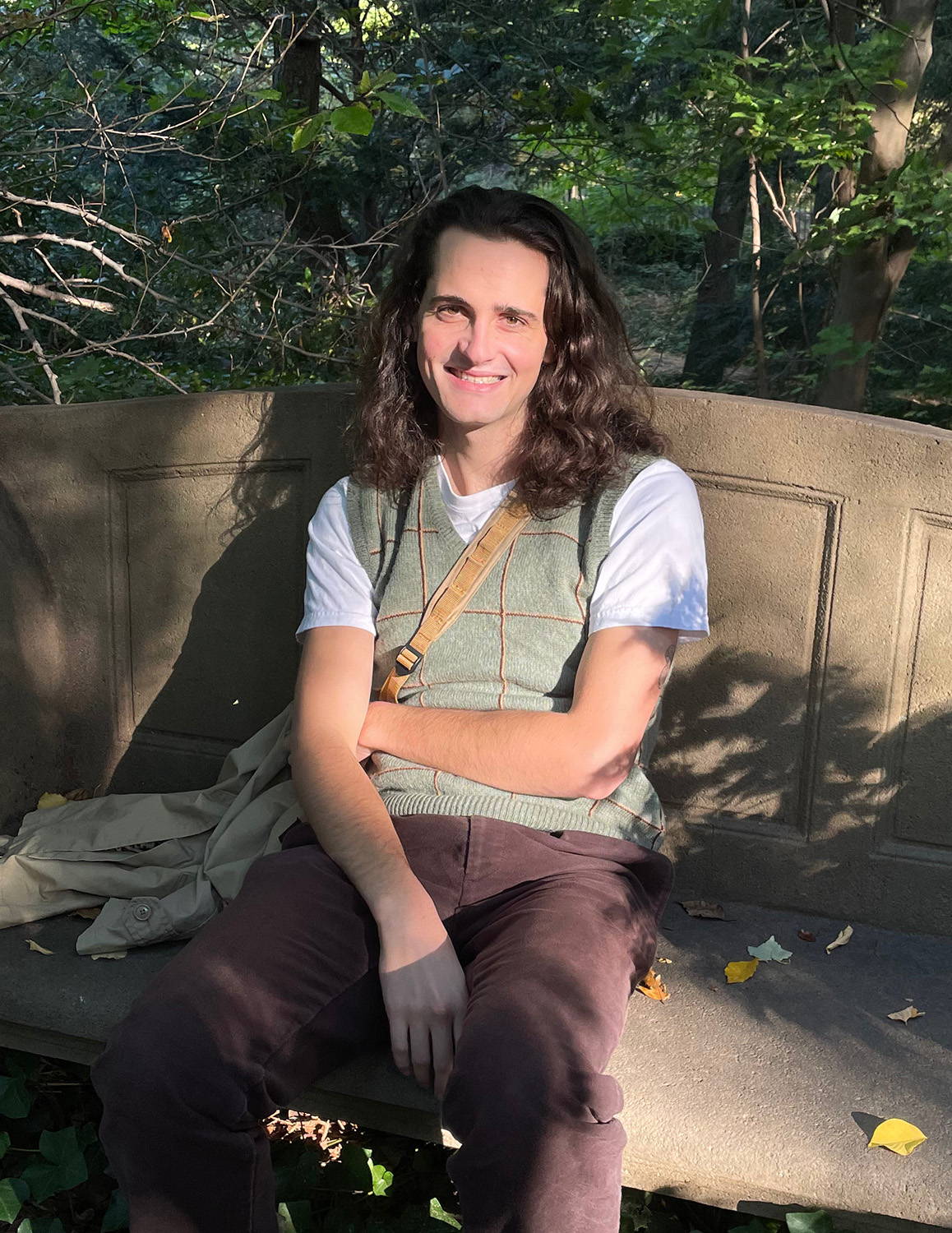 Tim Ring, Marketing
Tim grew up in Berkeley, California, unwittingly dining at Heritage accounts throughout his childhood. The allure of urban life took him east, first to Boston College then Brooklyn in 2017. After working in the corner of the apparel industry occupied by designers committed to natural fabrics and old-fashioned production techniques, Tim joined the Heritage team, working on marketing endeavors ranging from photography to advertising. He is proud to work for an organization dedicated to offering sustainable, tasty meat produced outside the commodity market.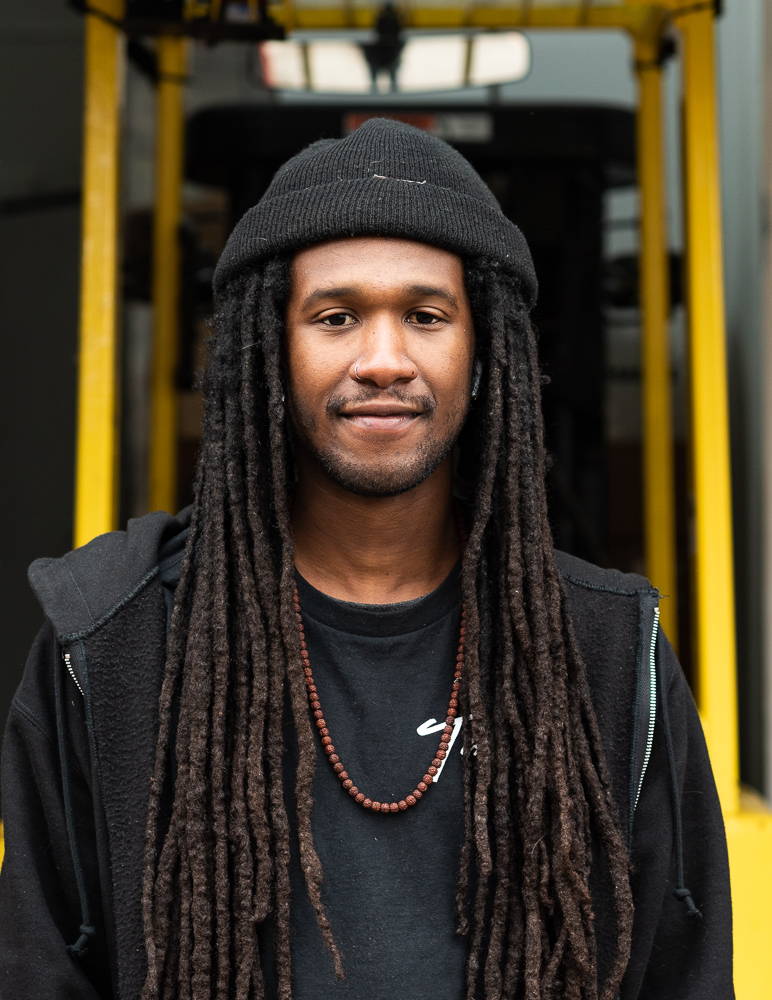 Charles Tyler, Operations
Charles is a New Jersey native through and through and currently resides in Jersey City. After holding a few different positions in the food industry, such as artisanal chocolate production, Charles landed at Heritage Foods in late 2020, working on our fulfillment team. Outside of work, Charles is likely to be found cooking or playing the drums, either for his band Conundrum or the long list of drummerless bands vying for his talent. Charles deeply appreciates high quality ingredients and loves to learn even more about Heritage breed meat.
Sydney, Customer Service
Sydney is a Long Island native who attended the University of Wisconsin-Madison. Sydney has always been interested in food and its social, environmental, and cultural contexts, and how those factors inform our relationships to food. Sydney has learned so much about breeds and cuts while at Heritage and especially enjoys using ground mutton in soup. Let Sydney know what you're planning to cook during your next phone order!
Todd Wickstrom, Co-Founder
Todd is a Co-Founder of Heritage Foods USA. He has worked for several of the most respected Specialty Food companies in America, including his role as the Managing Partner of Zingerman's Deli, named the Coolest Small Company in America, by INC Magazine, and as the Chief Operating Officer of Rishi Tea. He is deeply committed to supporting independent farmers, the hardest workers on the planet, who have dedicated their lives to raising rare and endangered, heritage breeds of animals.

The Heritage Foods Advisory Board made what we do possible. Their support, both concrete and spiritual, have been an indispensable part of our success. We applaud all their work in life but especially their work in helping preserve biodiversity in the food supply.

Samuel W. Edwards III
Samuel W. Edwards III became involved with his family's business at an early age. Learning the business from the ground up included sweeping floors, chopping hickory wood and cleaning the grease pit. It wasn't long before his father and grandfather began teaching him the art of curing and monitoring Edwards Virginia Country Ham, Bacon and Sausage. Sam III eventually joined the company in the late 1970¹s as the third-generation Edwards to take charge. He focused on the specialty food trade, mail order and the internet site while opening two Edwards Virginia Ham shops in Surry and Williamsburg, VA. He currently serves as a board member of the National Country Ham Association and past president of The Virginia Meat Processors and the National Country Ham Association. He also is serving on the Governor of Virginia's appointed Specialty Food Advisory Committee. Sam is a member of the International Association of Culinary Professionals, Southern Foodways, the DMA and NASFT. He is a Regional Director on the Southern Virginia Community Board for Eastern Virginia Bank and serves on the Board of Zoning Appeals in Surry County. He is also an active member of Olga's foozball emporium and pool hall, and is a member of Heritage Radio Network's Hall of Fame.

Winona La Duke
Winona La Duke is an Ojibwe community organizer, economist and author who lives and works on the White Earth reservation in northern Minnesota. She has worked extensively on Indigenous rights and environmental issues, most recently on the issues surrounding the patenting and genetic threats to wild rice, or manoomin. Winona's four books include Last Standing Woman (fiction), All our Relations, Winona LaDuke Reader (non fiction), and In the Sugarbush, a children's book. Winona has served as a board member of the Indigenous Women's Network for the past 10 years. She also served on the board of Greenpeace USA (l99l-96) and is founding director of both the White Earth Land Recovery Program and Honor the Earth, a national Native American foundation. Winona ran as the vice presidential candidate for the Green Party in the United States presidential elections in l996 and 2000.

Michel Nischan
As a renowned Chef and best-selling author, Michel Nischan is credited with creating a cuisine of well-being, focused on a respect for pure ingredients and intense flavors without the use of cream, butter, processed starches or processed sugars. The inspiration to explore full-flavored cooking without such indulgences came in1994 from his son Chris who, at age five, was diagnosed with Juvenile Diabetes. Michel Nischan debuted his revolutionary cuisine at Heartbeat Restaurant at the W Hotel in 1997, and was immediately propelled to the forefront of New York's culinary scene. Since then he has continued to raise the bar for delicious and healthful cooking and is continually lauded for his dedication to well-being, organics & sustainability, and cultural food preservation. He has been nominated for a 2004 James Beard Award for his first cookbook, TASTE, Pure and Simple (Chronicle Books, 2003), a New York Times and Wall Street Journal best-seller. As president of Sources and Resources, Michel brings all of his passion and expertise to a variety of companies and organizations in pursuit of healthful, culturally significant and socially responsible food solutions. Michel's current clients and projects include work with the W.K. Kellogg Foundation's Food and Society Conference, the Ross School, The French Culinary Institute, Song Airways, where Michel is the Executive Consulting Chef for the first all-class airline to offer organic responsible food choices to 30,000 people daily, and Taj Luxury Hotels Group, in India, where he is developing restaurant concepts based on well-being.

Eric Schlosser
Eric Schlosser, author of the best selling Fast Food Nation, has been investigating the fast food industry for years. In 1998, his two-part article on the subject in Rolling Stone generated more mail than any other item the magazine had run in years. In addition to writing for Rolling Stone, Schlosser has contributed to The New Yorker and has been a correspondent for the Atlantic Monthly since 1996. He won a National Magazine Award for"Reefer Madness" and "Marijuana and the Law" and has received a Sidney Hillman Foundation Award for Reporting. His work has been nominated for several other National Magazine Awards and for the Loeb Award for business journalism. In the words of Eric: "It's time to reclaim American agriculture from the fast food chains, pesticide makers, factory farms and genetic engineers. Our heritage foods are not only healthier and sustainable, but they taste a hell of a lot better. Supporting this revolution is easy: buy the right food from the right folks."

Alice Waters
Alice Waters is the owner of Chez Panisse restaurant in Berkeley, California. Over the last three decades Chez Panisse has cultivated a network of local farmers who share the restaurant's commitment to sustainable agriculture. In 2001, Chez Panisse was named best restaurant in the United States by Gourmet Magazine. Alice Waters initiated the Edible Schoolyard project in 1995, which incorporates her ideas about food and culture into the public school curriculum. She is author of eight books, the most recent of which is Coming to My Senses: The Making of a Counterculture Cook (Clarkson Potter, 2017). Alice is also the International Vice President of Slow Food International and sits on the Board of Directors of Slow Food USA.

Michael Batterberry
Michael is no longer with us, but he was so important to the beginning of Heritage Foods that we include his bio here and encourage you to research him and read his many books. Michael and Ariane Batterberry have founded two of the milestone national food magazines in this century: FOOD ARTS, the publication by and for the country's leading food and drink professionals and FOOD AND WINE, one the country's leading consumer magazines. Together or individually, they have authored eighteen books on food, entertaining, and art and social history. Several (The Pantheon Story Of Art; Fashion: The Mirror Of History; Bloomingdales Book Of Entertaining) have been best sellers. The Batterberrys are among the few authors who have had four concurrent Literary Guild selections. Michael Batterberry has appeared regularly on CNNFN (CNN's financial network) as commentator on trends in the restaurant industry. He served as introductory host to the Public Television series "RisingStar Chefs" in 1997 and he continues to be repeatedly interviewed by CNN, TV Food Network, Britain's BBC and other European programmers. The Batterberrys are in the James Beard Foundation's Who's Who in Food and Beverage in America, and were also chosen by the Foundations as Editors of the year in 1994. In 1998 Ariane Batterberry was chosen as Women of the Year by the Roundtable for Women in Foodservice. Michael Batterberry served for six years as a member of the National Board of the American Institute of Wine and Food. He is also on the Board of the French Culinary Institute and a Member of the Corporation of the Culinary Institute of America. He was also asked onto the board of Women Chefs and Restaurateurs. He is on the Board of Stone Barns and the Smithsonian Folk Life Festival.