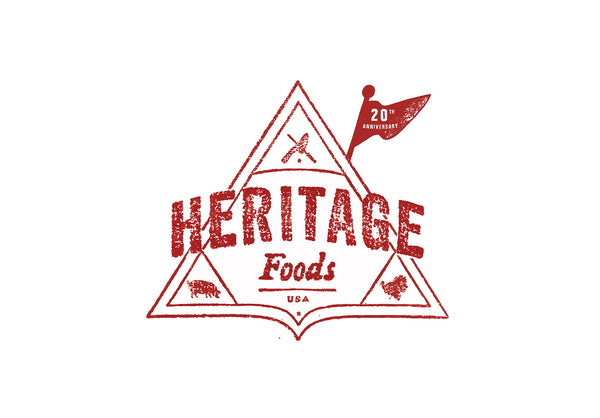 The Best Anchovies You'll Ever Taste
Heritage Foods is proud to once again offer artisanal anchovies.
Last year we received a small amount of anchovies from our friend Gianluca Di Liberto in Bra, Italy. Everyone in our office and the lucky customers who were able to get a bottle before they sold out fell in love with these meaty, delicious fillets.
We feel confident claiming that these are the best anchovies we have ever tasted.
Why? Because they are made with the finest ingredients and skill – each step in their production is carefully done by hand.
Here is more from Gianluca himself:
"What makes these anchovies special is that they are more fleshy,
slightly salty, and processed by hand. Compared to the anchovies from
supermarkets, they are bigger and fuller, handmade, and have a lower
salt content. Individual care goes into ensuring a wonderful eating
experience."
Process
"The anchovies are caught and sent to our facilities near Sciacca and
Bagheria in Sicily. Fresh anchovies are gutted and cleaned then placed
in salt – a layer of anchovies and a layer of salt, over and over
until they fill a 25 kg drum. For at least eight weeks, the weight of
the stacking crushes the anchovies and causes them to lose liquid
while the salt ripens them."
Ingredients
"The spices and oils we use come from the best regions in Italy. Our
parsley, garlic, and chives are HACCP certified for their safety and
quality. The extra virgin olive oil we use is produced in Umbria near
Perugia, and is world famous for its slightly bitter flavor that goes
perfectly with our anchovy fillets."
Company History
"Sea Lab was founded three years ago to continue the tradition the
company Taste of the Sea began in the seventies. Taste of the Sea took
its name from the fish market Rosario Di Liberto owned where workers
began experimenting and accidentally discovered our anchovy making
technique. Soon this led to an established business with high quality
packaged products. Sea Lab continues this work begun by Taste of the Sea, offering the
same quality of products that are unavailable at retail stores."
We know you will love them as much as we do. They blow all other anchovies out of the water!