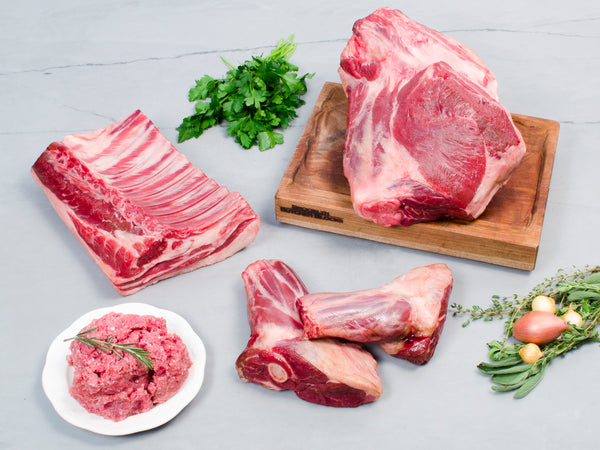 Easter Lamb with a 3000 Year Lineage!
The Tunis lamb has a history that spans three thousand years originating in Tunisia, Libya, and northern Egypt. One of America's rarest lamb breeds, the Tunis is deliciously marbled with an expressive, nuanced, delicate taste.

We love to grill the lamb chops and loin chops with olive oil, salt, and pepper. The Tunis leg is perhaps the best roasting cut in the livestock world – sear and then roast in a 400 degree oven for about an hour. Ground lamb is delicious in any one of about 5 million recipes!

Our Tunis first arrived to Corinth, Vermont in the 1920s thanks to Ben Machin's grandfather. Ben and Grace now raise the flock on the beautiful pastures of Tamarack Sheep Farm. Lamb is a seasonal meat — 'tis the season! All the cuts of the Tunis breed are available year round on our website and delivered to us in March.