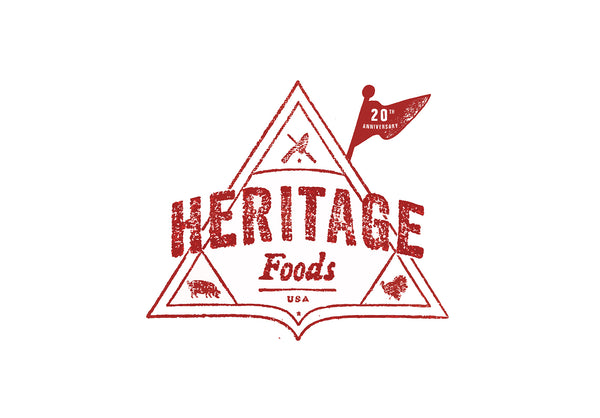 Crossing Cultures

Every year for the past decade the Heritage Foods USA crew takes a bunch of chefs on a tour of the slaughter facility and farms that we work with in Kansas.
What is most remarkable about the experience each time is witnessing the crossing of cultures: chefs mostly from the coasts who work at some of the best restaurants in the country meet, greet and share a meal and drinks with farmers and processors from the Midwest who raise the best meats in the country on their farms.
The interactions between the two groups start off slowly: breaking the ice is a process that takes a bit. The chefs after all run multi million dollar restaurants that service hundreds of clients a day and they can have up to a hundred people working under them. Seven-day work weeks are not uncommon. The pace is fast and the pressures are high especially when you consider how much competition there is today in the restaurant scene in places like New York and San Francisco.
On the other hand, the farmers are responsible for running a farm and that includes so many tasks like running the finances, making deliveries, caring for animals and in many cases raising the feed that is used to nourish them. Farming can be hard and lonely work but on these weekends the farmers play host and open their homes and kitchens to people they have seen on food television but have never met in person.
For the Heritage team it's lovely to see the chefs we speak to on a weekly basis not have to work for a weekend — they have no responsibilities, which is not the case when we see them in person at their places of employment! On the trip this year we had 5 chefs with us: Katharine Marsh, executive chef at The Spotted Pig; Jimbo Gibson, executive chef Salvation Taco; Christina Lecki, executive chef at The Breslin; Matthew Rudofker, executive chef at Momofuku Ssäm Bar; and Carmen Quagliata, executive chef at Union Square Cafe.
The crew traveled by 12-passenger van and visited Trimble, Plattsburg and Kansas City MO first.
Then it was off to Lindsborg, Salina, Seneca, and Olsburg, Kansas. The farms and producers we work with sampled their foods and asked for comments on the taste. At Paradise we tasted the full line of Fantasma's Finest cured meats. In Lindsborg we were treated to a sit down seminar on heritage chickens. In Olsburg we feasted on local pizza and the most excellent continental breakfast at the Good house.
This trip we were also treated to two excellent meals prepared by professional local chefs: Howard Hanna of the Reiger Hotel Grill & Exchange in Kansas City and Michael Beard of 715 Restaurant in Lawrence, Kansas. Chef Hanna hosted us in his lovely private dining room and treated us to many delicious cured and fresh meats, local produce and cheeses, and a generous selection of beers from Boulevard Brewery. Chef Beard brought his crew to the Hubbard Family Barn in Olsburg for the day to cook whole lamb, pork middles for porchetta and an array of delicious sides. At each event we laughed and told tall tales, we drank and applauded each other's hard work. And we found out that we have more in common than we previously thought.