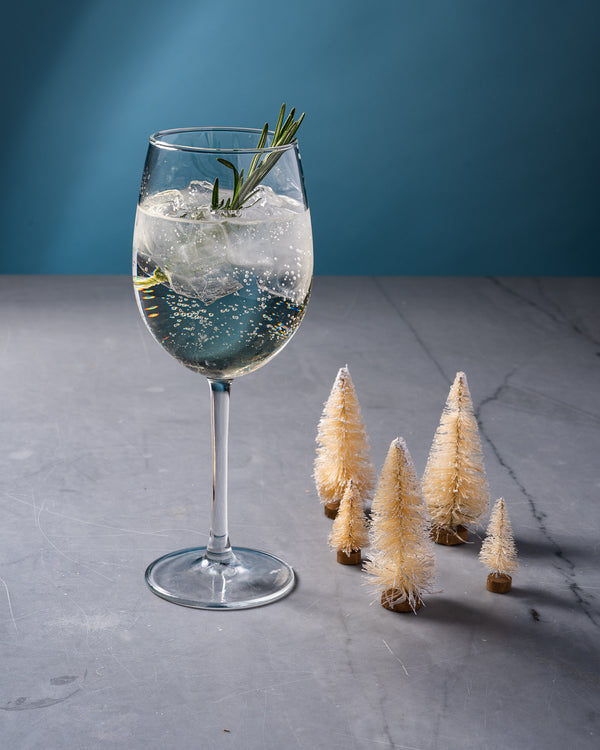 Alpine Spritz Recipe
Spritz is the German word for splash and originated in Italy during the early part of the 20th century —Austrians and Germans living there created the spritz to lessen the strong flavors of Italian wine. At the time, a splash, or spritz, of still water was added to the wine making it closer to the ABV of beer.

Over time, the still water changed to club soda and then later to prosecco. Meanwhile the wine called for in the recipe was substituted to an aperitif, like Aperol. Our Alpine Spritz is a wintertime spritz with a light herbal essence, undertones of rosemary and pear making it a perfect accompaniment to the braised, smoked and cured meats in our Après Ski All-Star Package.
The Alpine Spritz is an easy cocktail to make for a party because it is quick to make and guests can even make it themselves since it only calls for three ingredients. Spritzes are traditionally served in a wine glass.

Ingredients
2oz Luxardo Bitter Bianco
2oz Prosecco
1oz club soda
1 sprig of rosemary
In a wine glass over ice, combine all ingredients, garnish with a sprig of rosemary.