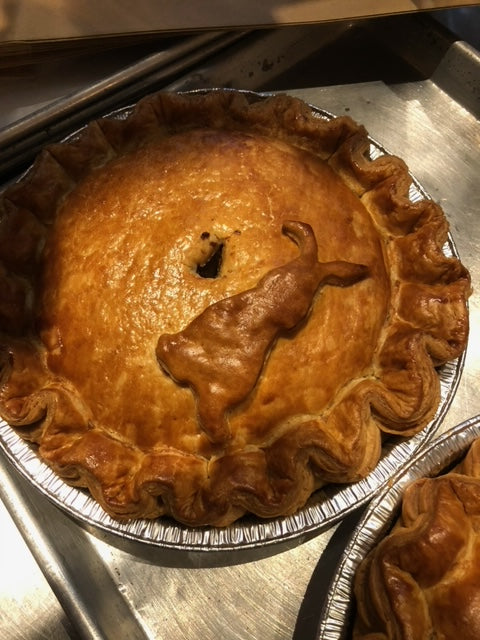 Chef News: Tourtière is in Season at M.Wells!
The "tourtière' or Quebecois meat pie, is in season! Our friends at
M. Wells
offer a handmade meat pie packed with heritage confit turkey, juicy ground Berkshire pork, braised brisket, shredded potatoes, sautéed mushrooms, onions, garlic, and spices. It is a regal centerpiece for any dinner celebration, something unique that brings people together, and is also perfect for weeknight comfort with built-in leftovers. The pies come fully cooked inside. Bake straight from the freezer for the best crust. Contact M. Wells directly to
purchase
!