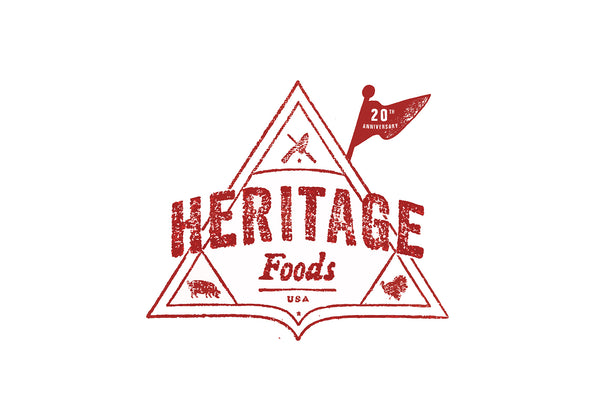 Slow Meat Symposium 2015
A vegan, a butcher and a cow walk into a room… And started talking
 From Thursday, June 4th through Saturday, June 6th over 200 delegates from 40 states and 12 nations gathered in Denver for roundtable discussions aimed at progressively revitalizing a meat system that is currently wasteful, inhumane, and… well, not as delicious as it could be.
"Seek flavor not tenderness. Flavor in meat supports systems within good animal welfare." – @adam_danforth #slowmeat #propasture

— Kendra Kimbirauskas (@kimbirauskas) June 6, 2015&nbsp
  The diverse group included producers, policy makers, distributors, retailers, press, chefs, farmers, & ranchers. Discussions were focused on points of transition and difference, collaboration and future partnerships –the take away was action based.   
Thx 2 @SlowFoodUSA & all delegates! #SlowMeat was packed w/ joy, justice, knowledge & energy. Well done. Now let's act! — Michael R. Dimock (@MichaelRDimock) June 7, 2015 &nbsp
  One theme of the conference raised in many conversations was: How do we organize local and regional collaboration to increase the national impact of the better meat movement? To begin, we can support each other through industry – sharing resources and knowledge, and helping to create trade for better meat so it becomes a larger percentage of what's available on the market. Another discussion central to the conference and Slow Meat movement was: What might we have to forgo as a broader community to have better quality meat available on our tables? Does it mean not eating meat one or two days a week? Does it mean only eating a certain quality of meat? Erin Fairbanks dives into this discussion in Episode 236 of The Farm Report. Changing the way we consume meat might mean spending the same each month on meat as families are now, and just eating less of it. Interpretation of the Better Meat, Less Campaign was a hot discussion amongst delegates.  
Is "less meat, better meat " mantra just another way of pushing farmers from the land? #slowmeat (farmer as commodity http://t.co/8FTgVt1FMX — NYFarmer (@NYFarmer) June 7, 2015
Producers in attendance wondered if the positioning would discourage consumers from supporting an already small segment of the meat supply chain rather than disrupting the unabated consumption of cheap meats made available by the commodity market.  One aspect of the campaign delegates were able to agree on was that eating Better Meat, Less might also mean moving away from the quick fix of the prized loin to eating more braising cuts, which pack a ton of flavor and are a fortifying addition to vegetable and grain based dishes.
One point well received was that our guiding light should, in part, be supporting the efforts of farmers who are working to improve the flavor of meat, as well as the health of the land and animal.
The Symposium was followed by the Slow Meat Fair, which was open to the public on Saturday. Temple Grandin gave the opening keynote. Temple continues to point out aspects of animal husbandry many of us overlook. Find her insightful keynote speech on Heritage Radio Network.
Missed Dr. Temple Grandin's keynote at #slowmeat 2015? LISTEN here: http://t.co/qZAFbkJb6Q @Heritage_Radio — Chefs Collaborative (@chefscollab) June 13, 2015
  During the fair Heritage Foods USA collaborated with Steve Kurowski, President of the Colorado Brewer's Guild, and Great Divide Brewery to produce a breed and brew tasting. At the tasting Mary McCarthy, Director of Operations at Heritage Foods presented historic and breed specific information on Berkshire, Red Wattle, Old Spot, and Tamworth breeds while guests tasted the four breeds of pork side by side. The meats were carefully prepared by Chef Matthew Raiford, who weighed out the same salt and pepper for each loin.  
Breed and brew tasting at #slowmeat with @COBeerDrinker presenting @greatdividebrew pic.twitter.com/hJn7Lugdtc — Heritage Foods USA (@HeritageFoodUSA) June 6, 2015 
The 3rd Annual Slow Meat is scheduled to be held in 2017, but you can get involved now through your local Slow Food chapter. Visit Slow Meat online for more information.