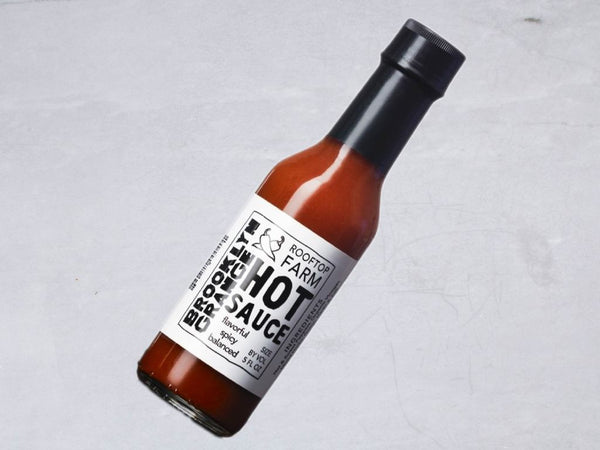 New Brooklyn Grange Hot Sauce!
As of 2019, New York City became a leader in green infrastructure with the adoption of Local Law 92 and 94, which requires green roofs and other green installations on new buildings and major construction projects throughout the city. These sustainable roofing zones will have numerous environmental and community benefits, including the estimated results below.
Brooklyn Grange is the leading rooftop farming and intensive green roofing business in the US. They operate the world's largest rooftop soil farms, located on three roofs in New York City, and grow over 80,000 lbs of organically-cultivated produce per year.
Brooklyn Grange's hot sauce is made from peppers and herbs picked fresh from the farm and thrown straight into the kettle! This is our favorite hot sauce to accentuate the taste of our heritage meats. Their recipe is packed with flavor, and spicy enough to tingle the taste buds. Organic vinegar lends a gentle tang to the sauce, and herbs from the field add floral and savory layers.

They've bottled the very essence of farm-fresh chiles in their classic red hot sauce that has sweet undertones with a fiery finish. Heritage Foods is proud to announce that we've begun carrying this uniquely sustainable product along with many other delicious offerings that can be found in the Larder, and Provisions section of our online shop.