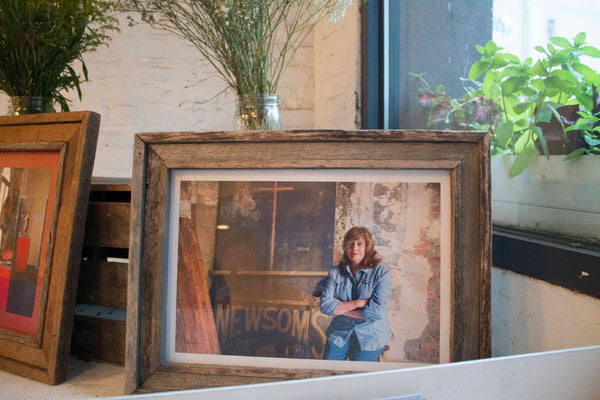 Chef Spotlight: Nancy Newsom "The Ham Lady" of Col. Bill Newsom's Country Ham
We had so much fun honoring Nancy Newsom, "The Ham Lady" in New York last week! An extra special thank you to our friends George Weld and Evan Hanczor at Egg Restaurant in Williamsburg, Brooklyn, and all the chefs who created delicious, thoughtful dishes inspired by Nancy's Free Range 18-Month Aged Heritage Ham. Chefs Matt Rudofker, Katrina Zito, Yong Shin, Jonathan Hittinger and Katy McNulty, you really wowed us! Want to see more Nancy? Visit our blog and catch Nancy on HRN's The Main Course OG this Thursday, 6/6.
Left to Right: Evan Hanczor, Katy McNulty, Jonathan Hittinger, Nancy Newsom, Matt Rudofker, Katrina Zito, Yong Shin and George Weld.
Team Heritage with Nancy Newsom