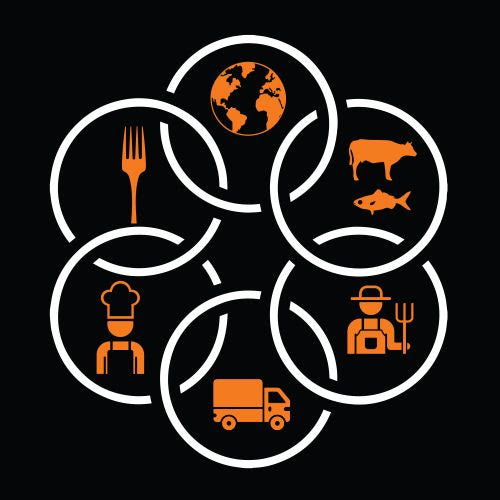 Frank Reese, Good Food 100 Farmer and Purveyor of the Year!
Here at Heritage Foods we are always on the lookout for producers, restaurants, and  organizations who share our beliefs about good food practices from the farm to the table and beyond.
A program of the Good Food Media Network, a 501(c)(3) nonprofit, the Good Food 100 Restaurants™ is an annual survey, list, and industry impact report that aims to measure and spotlight how restaurants are helping to build a better food system by being transparent with their business practices and positively impacting every link of the food chain: the environment; plants and animals; farmers, ranchers and fisherman; purveyors; restaurants; and eaters.
This past year, Good Food 100 recognized Frank Reese, Master Poultry Farmer and the first farmer to work with Heritage Foods. He raises all the poultry that we provide to our consumers, including numerous breeds of heritage turkey, heritage chicken, heritage duck, and heritage goose. Here's what they had to say about our distinguished partner:
"2019 Good Food Farmer and Purveyor Award recipient spotlight: Good Shepherd Poultry Ranch

Good Shepherd Poultry ranch produces 100% heritage birds that are certified standard bred by the American Poultry Association. With pure genetic lines and natural living conditions, their animals are happy, healthy, and raised with the very best welfare standards. Good Shepherd Poultry believes that animal husbandry always revolves around the animals' well being, and implies both the farmer's responsibility to care for his animals and the consumers' concern for welfare when selecting a product.

Congratulations! Good Shepherd Poultry Ranch on being named the Good Food 100 2019 Good Food Farmer and Purveyor of the Year! Thank you for your commitment to sustainability and transparency!"