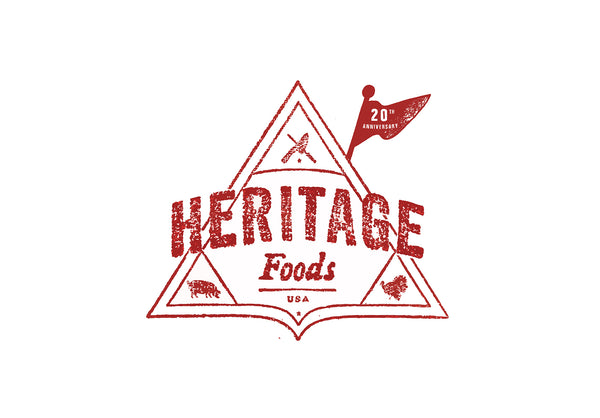 A Trip to Nashville
Where to go in Nashville for dinner? City House, Rolf and Daughters, Prince's Hot Chicken, Robert's Western World, Arnold's, Little Octopus, Pinewood Social, Bolton's, Dino's, Martins BBQ?
I was in town for two nights on a Cure Tour and chose Tandy Wilson's City House both nights and Arnold's for lunch! I dined at City House on scrapple and beets, octopus in BBQ sauce, peach pizza, and brisket cavatelli. The food was world class legitimate. And the team at City House was charming and professional.
Tandy opened his restaurant 9 years ago, about the same time Heritage Foods USA started selling pork wholesale across the country. He purchased off cuts from us every week including heart, liver, kidney and skin. We had to use FedEx to get the food down there since we didn't have a truck going that way—Tandy was our only account in Nashville.
Tandy was one of our very first accounts and helped get Heritage off the ground. It was so exciting to finally meet so many years later. I sat at the bar the first night, looking into the open kitchen, and at a table the next night, surrounded by Nashville's nicest people.
The reason for the Cure Tour was to visit Broadbent and Harpers, makers of some of this country's finest cured and smoked ham, bacon and sausage. On the trip were two generations of Sam Edwards—the III and the IV. They were visiting some of their fellow Country Ham Association partners to collaborate and discuss the terrible fire at the Edwards facility this past January.
Our first stop was Kuttawa where we visited Ronny and Beth Drennan who own Broadbent hams. The tradition of making products of the highest quality has been the same here for over 100-years. A hickory smoke and dry-curing process is what gives Broadbent hams its distinct Kentucky flavor. In August Broadbent was named Grand Champion for the 16th time at the Kentucky State Fair. This Grand Champion ham went on to sell for a record-breaking two million dollars at a charity auction! Ronny and Beth have a fantastic team working with them. The most enjoyable moment for me was when together we read their very first mail order catalog produced in the 1950s, before FedEx was even on the national scene.
Two hours away we drove up to Harper's, a mighty meat plant built in 1951 that produces smoked meats to so many Americans. Their Country Hams are still hand rubbed with sugar and salt, country cured, hickory smoked, and aged with as much love as the first ham the Harper family cured back when it opened. Their bacon and sausage boast an incredible hickory smoked flavor that will amuse your taste buds. We met with the youngest Harper: Brian Harper. Also Philip Connelly, who is helping Harpers modernize their marketing and Sean Goetz, who runs all the many spacious rooms of the plant, the top dog on the floor who knows at what state and stage so many intricate steps are at in a complicated process of naturally curing and smoking so many varieties of ham, bacon and sausage. Brian is the only son of Dolores Harper who still comes into work every day. Her husband Gary Harper passed away recently. He was the chaplain of the American Country Ham Association events. The founder, grandfather Curtis Harper, opened the doors in 1951.
Tennessee is a great state and Nashville is a great city. Its Broadway is fun and offers so many musical options, sometimes as many as 4 or 5 bands per venue. Even the Holiday Inn and airport have live music. The food is fantastic, especially at the cafeteria line restaurant Arnolds whose daily-changing menu is traditional, sweet and delicious. Nashville is definitely worth the trip!!!