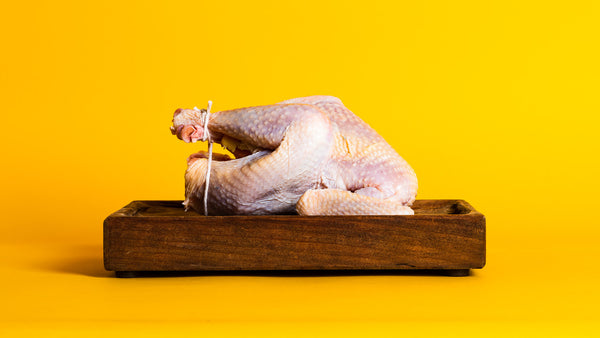 Grandma Litke's Sunday Baked Chicken by Chef Steve Pope
Grandma Litke was a God fearing woman and never missed Church on Sunday, which meant she had to get up early to start Sunday dinner. One of her Sunday specials was baked chicken. She'd get everything ready and just before she walked out the door it all went into the oven. She knew her hen would take longer to bake than most and she had the cooking time planed according to the standard 45 minute sermon, 3 hymns, the offering and the preacher handshake as they went out the door of the church. By the time they had arrived home the house smelled wonderful, and the bird, well the bird was cooked to perfection.
by Chef Steve Pope of Good Shepherd, KS
Ingredients:
1 Good Shepherd chicken cut into frying size pieces.
Pre heat oven to 325 degrees
1 cup white flour,
1 tsp of salt.
1 tsp pepper,
1/2 tsp powdered garlic
2/3cup Cooking oil
sliced onions
1 cup water
Preparation:
1. Rinse and remove excess water.
2. Bread pieces in dry mixture of flour, seasonings (I use a plastic bag for this)
3. Heat 2/3 cup of butter in a Skillet (cast iron works best).
4. Brown pieces on both sides using med/high heat. Remove from skillet.
3. Select large enough covered baking dish and place low rack in the bottom.
4. Place a small onion that has been sliced into large pieces on the rack. Lay browned pieces of chicken on top of onions. Pour in 1 cup of water. Cover tightly and place into heated oven for approx 3hr and 15 min (cooking time is to be adjusted 15 min for each pound of bird).