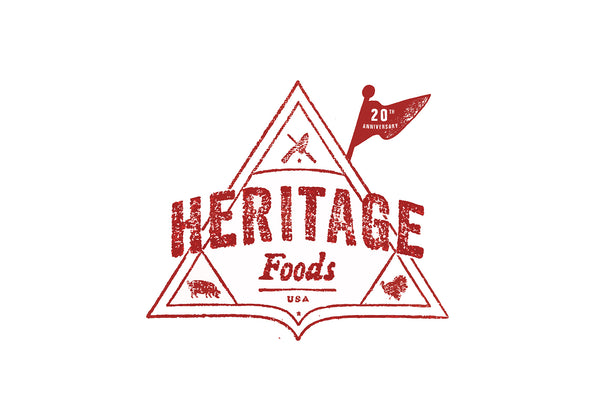 Wholesome Wave
As we've mentioned before, Heritage Foods USA is a proud promoter of biodiversity and food security. We are pleased to share the work of Wholesome Wave, which has had a tremendous impact on our nation's access to fresh and quality foods by pioneering the National Nutrition Incentive Network. Visit Wholesome Wave's website to see initiatives in your area.
Here is some more information about Wholesome Wave:
Wholesome Wave
Vision: Affordable, healthy, local food for all.
Mission: Wholesome Wave inspires underserved consumers to make healthier food choices by increasing affordable access to fresh, local and regional food.
What We Believe: At Wholesome Wave, we believe that everyone should be able to put the same, healthy, fresh fruits and vegetables on their table and provide that for their families. Our team believes that we can use food as a very powerful, binding, changing force. Food, as a single subject, has an incredible impact on environmental, social, economic and human health. We see an undeniable truth, that if we fix food, we are going to see improved health, stronger local and regional economies, and more income for small and mid-sized farm businesses.
Wholesome Wave Georgia believes that all Georgians should have access to good, wholesome and locally-grown food. Their goal is to increase access to good food for all Georgians while contributing to the local food economy. Wholesome Wave Georgia strengthens local food communities by empowering networks of farmers to facilitate access to and awareness of healthy food choices.
By doubling each federal or state nutrition benefit (SNAP, WIC, SFMNP) dollar spent at participating partner markets, WWG leverages existing government food nutrition programs to create financial incentives for low-income shoppers to shop at local farmers markets.
The program is committed to supporting producer-only farmers markets, in which vendors are only permitted to sell items that they have grown or produced themselves.
Every nutrition benefit dollar spent at a WWG partner market becomes two dollars for the shopper and for the farmer. This means more money for local farmers and more Georgians with access to good, wholesome and locally-grown food.
If you happen to be in Georgia this September 13th, the 6th Annual Southern Chef's Potluck will be held from 3-6pm in benefit of Wholesome Wave Georgia – with an impressive list of participating chefs. Tickets are $150 each.
Guests will dine family style with some of the South's chefs on the pastoral grounds of the Inn at Serenbe. In addition to food and fellowship, the event will feature local beer, wine and cocktails created by renowned mixologists and a live auction for one-of-a-kind chef experiences.
Each chef contributes a side dish along with homemade pickles, relishes and desserts to be shared. Side dishes will complement main dishes provided by White Oak Pastures and Jim N' Nicks Bar-B-Q.