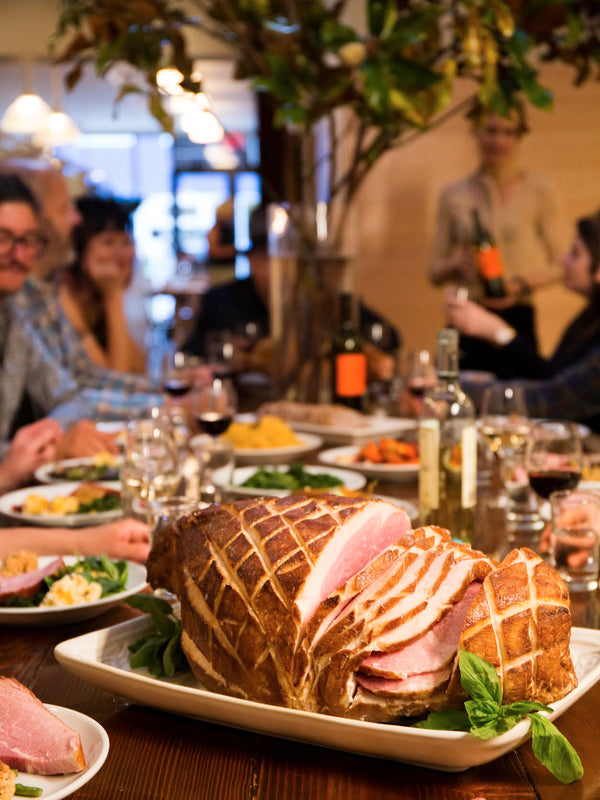 What Size Centerpieces Should I Buy?
Pick Your Centerpiece Weight Based on the Number of Guests You are Having (Plus leftovers, of course!)
Holiday celebrations can be stressful – but choosing the delicious meat you are planning to serve doesn't have to be. Heritage roasts, hams, and other centerpieces are easy to prepare, and come in sizes friendly to big crowds or intimate dinners. Here's an easy guide to help you pick what's best for you.
For centerpieces and bone-in roasts, estimate about a pound to pound-and-a-half per person. 


For our other boneless roasts, including our classic hams and Porchettas, we estimate about half a pound per person.


For our beautiful Heritage Turkeys, estimate one pound per person, which will be plenty, and you will be sure to have just enough leftovers for the best turkey sandwiches on earth!


And if you have lots of side dishes, you can always serve a little bit less — but we always like to have a late night snack, lunch the next day, and maybe even send our friends home with leftovers as well!
If you have any questions, be sure to email us at info@heritagefoodsusa.com or call 718-389-0985. We are here for you!