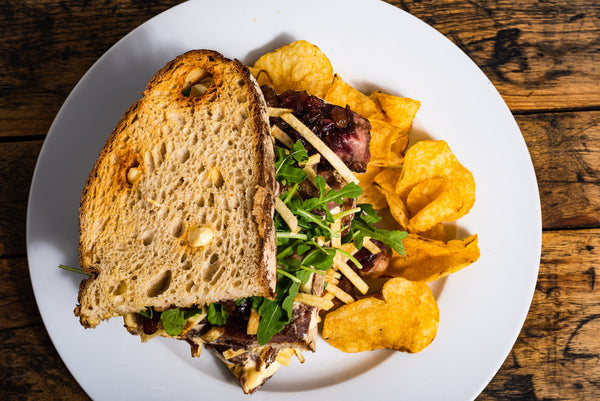 Veronica Kelly Loves Our Pork Roasts and Leftovers
"We love that roast!  It's so easy to cook in the oven. We simply put in a shallow roasting pan on a rack and roast to temp at 350 degrees as in the instructions. it usually takes about 20-30 min in the oven to get to 125 degrees internal temp. As in your instructions, getting it to room temp first is key. Some people are afraid of this with pork, but it's really not a problem. I'd say I leave it out for 2 hours.  
I then slice it and always place it
over
/with something light like an arugula salad with lemon/olive oil dressing. Or for a hot vegetable, Asparagus again with lemon oil. This helps offset the spices. Then next day I make sandwiches with
leftovers
. Again I use arugula on the sandwich and Garlic Aioli and some red onion."