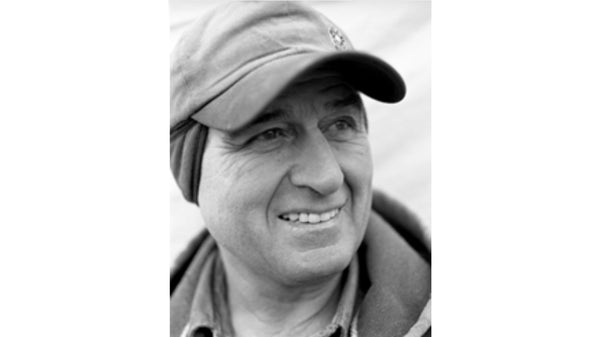 The Passing of Doug Metzger
We were saddened to hear of the passing of Doug Metzger, a founding farmer for Heritage Foods.

Doug raised heritage turkeys for us starting in 2003, our second year in business. He continued to grow rare birds, along with the Good Shepherd Ranch team and his wife Betty, for the next 15 years. Doug first started raising heritage breed poultry with his Dad in the 1940s. Life Magazine once published an article stating that Doug's Dad, who lived to be 104, had more living descendants than any living American!

Doug was one of the first two farmers to raise heritage breed pigs for our burgeoning wholesale and mail order program. Doug raised purebred Berkshires and Tamworths and was a pioneer of the heritage breed movement in the United States.
Doug was a great storyteller and connector of people. He had the foresight to introduce us to Paradise Locker Meats in 2005 which soon became the lead processor for heritage breeds in the nation.

Doug was always on top of trends and he ran a diversified farm that adapted to the moment. He was the holder of many secrets of agriculture and a master of successfully growing a great variety of foods on his sprawling 1500 acre farm. Doug believed using chemicals in farming was not necessary and said that good farmers should be able to find ways around needing to use them.  

As a pig supplier for Heritage Foods, Doug extended us the credit we needed to start our business. We would not exist as a company if it were not for Doug. 

Douglas K. Metzger, 84, of Oneida, Kansas passed away at the Sabetha Manor in Sabetha, Kansas.

Douglas was born on August 25, 1938, the son of Wilhelm and Julia (Meyer) Metzger at their farmhouse west of Oneida, Kansas.  Douglas was the oldest of three children.  Douglas attended grade school in Oneida.  He attended high school in Sabetha and was a very involved student.  He graduated from Sabetha High School in 1956.
Douglas was united in marriage to his high school sweetheart, Betty Locher, on September 30, 1956.  Douglas and Betty were blessed with four children and shared 66 years together.  Douglas was a lifelong farmer who raised diverse livestock and crops with his family.  Douglas enjoyed traveling with Betty and meeting new people everywhere they went.  Douglas and Betty became members of the Sabetha Apostolic Christian Church in 1986.

Douglas was preceded in death by his parents and his son, Darryl Metzger at birth.

Douglas is survived by his wife, Betty; his sons, Mark Metzger and Steven (Liz) Metzger; his daughter, Marilyn (Stanley) Wiegand; his three grandchildren, Naomi (Kyle) Stillwell, Joel Wiegand, and Simon Wiegand; and his sisters, Willa (James) Steiner and Marge Metzger.