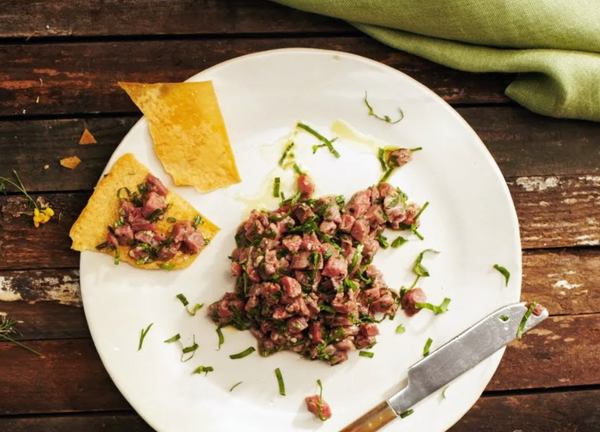 The Fatted Calf Year
Our friends at Fatted Calf had quite the year! We are proud to see them grow, and we are immensely appreciate their involvement with the Anne Saxelby Legacy Fund and Good Shepherd Conservancy. Read on:

2022 was quite a year at The Fatted Calf. We watched former SF Manager George Mullen walk down the aisle and saw Napa Production Manager Peter Chenaux and his wife welcome a baby into their lives. This summer, after a two year hiatus, we restarted our program of hands-on butchery classes and made plans to continue this program in the New Year. Napa Assistant Manager Julian Giusti-Smith and Sales Associate Extraordinaire Alex Sethi both participated in butchering apprenticeships thanks to the Anne Saxelby Legacy Fund. We moved our SF store into The Ferry Building just in time to receive our Good Shepherd Ranch Thanksgiving turkeys, giving me many, many new gray hairs but also a new perspective and renewed excitement for our place in SF. In the year ahead we look forward to celebrating our 15th anniversary at our Oxbow location at the end of January and this summer will also mark our 20th year of cranking out sausage and slinging salami as The Fatted Calf. Every year brings challenges and changes but we will continue to work and grow so we can bring you even more good stuff in 2023. Thank you for your support and best wishes for The New Year!