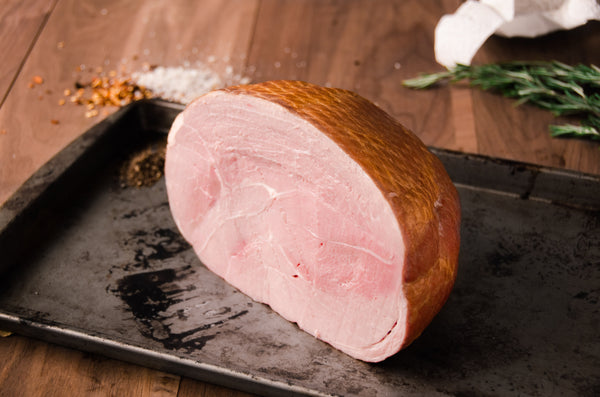 The Best Ham I Have Ever Eaten In All My 63 Years!
Denise from Wisconsin wrote in with some lovely words about our ham:
"The best ham I have ever eaten in all my 63 years! Beautiful flavor, not too sweet, with a perfect balance of lean to fat. The texture of the meat is firm and absolutely perfect, and the fat is silky and delicious. It is the ham every other ham wishes it could be... the ham of dreams!"