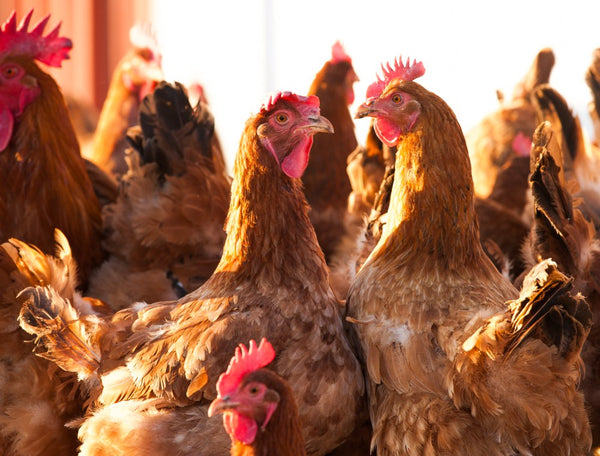 Tastes Better and Better for You! Heritage Chickens Win in Taste and Health Over Any Commercial Chicken!
There is no argument: Heritage breed chickens taste better AND are better for you!
Let the facts speak for themselves: Master poultry farmer Frank Reese's heritage breed birds are of pure genetics, unadulterated by industrially engineered genetics, antibiotics, or the cruelty of big agriculture. They are raised on pasture and they taste like what a chicken should taste like, flavorful and earthy, never bland or mealy. Eating a heritage chicken is like traveling back in time, to a place where antibiotics and the cruelty of commercial farms never existed, when meat was farmed and delivered without the disastrous hand of large scale commercial farming tainting their health and flavor.
The tale of the tape, as they say in prize fighting, tells the story: Heritage birds are less fattening, have less than half the cholesterol, and less than a tenth of the sodium, because they don't need it: they taste great without being shot up with salt. They are more nutritious, safer to eat, humanely source, and did we mention taste great? See the facts below — this is not just our opinion, it is a scientific fact.
Shop our selection of heritage poultry here.
Featured image: Jim Turner