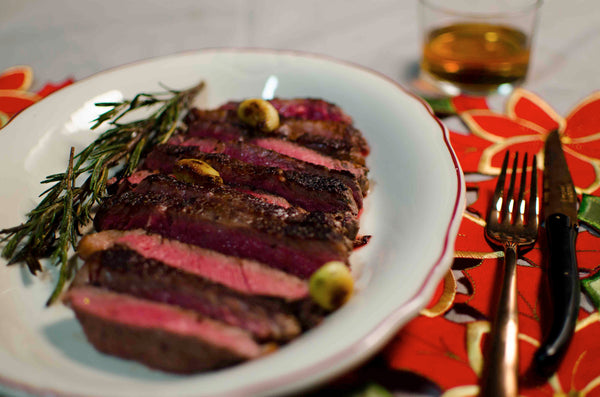 STEAK IS NEVER A MISTAKE!!!
Our Wagyu beef is tender and buttery, toothsome, juicy, and a hallmark of excellent breeding and great taste. Trust us when we say that you cannot go wrong for any steak lover: we have gifted our steaks to famous chefs, princes, diplomats, rock stars, and the bartender at our local beer hall, and to a person, they have all been delighted beyond the stars to receive the one gift that never goes out of fashion.
Our favorite way to share the best of Heritage steak is one of our specially selected sampler packages. We love our Porterhouse Chop Sampler, a culinary tour of our favorite cut of beef, lamb, and pork. Each porterhouse features the loin and the tenderloin, T-Bone style — in other words, the best of all possible worlds!
Heritage sampler and gift packs are available in an astonishing array of combinations, from the Porterhouse Chop Sampler to the Ultimate Pork Chop Pack, our "Easy Entertaining" charcuterie selections, and Bacon and Sausage Samplers, not to mention our Mighty Roasts and Tomahawk Chops, fit for hungry Vikings, viscounts, VIPs, and very hungry people!