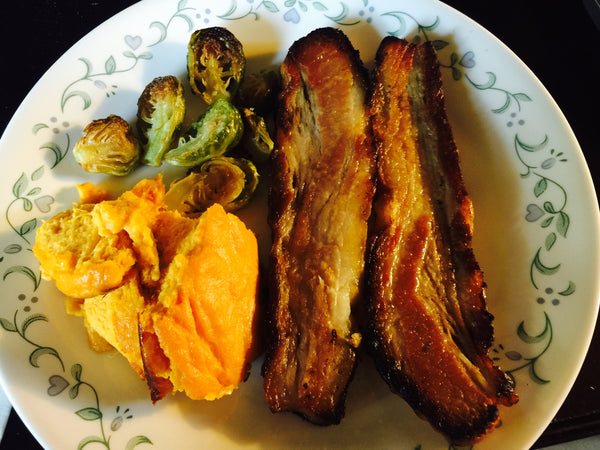 "Pork Belly Was Fabulous" — Ted Aanesen
Longtime Heritage customer Ted Aanesen wrote in about his recent pork belly purchase:
"I wanted to share a picture of last nights dinner here at home. Heritage Food's pork belly, sweet potato soufflé and roasted Brussels sprouts.

Pork belly was fabulous.

Simple recipe: [Season the whole belly with] salt, sugar, a little black pepper, cover in the refrigerator overnight, 450 degrees for 35 minutes then 275 for 2 1/2 hours making it crispy and delicious.
Chill overnight wrapped tightly, the slice and sear on all sides."