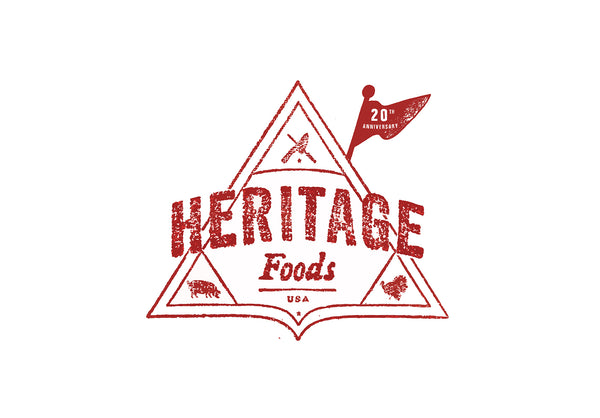 Living the Sustainable Life: Cooking with Dandelion
For some, living a sustainable life is a far-fetched dream. Many lack access to sustainable recipes, markets, or essential ingredients to make this movement a reality. Recently, our friend Anastasia Plakias of the Brooklyn Grange gave us some delicious ideas for cooking with an unlikely, but easy to find ingredient: Dandelion. Below is Anastasia's featured recipe, which can be made even tastier using Heritage Pork Jowl. To hear the entire segment from Heritage Radio Network, click 
here
.
1lb good quality orecchiette (I'm partial to De Cecco)
Kosher salt
1 tsp olive oil
¼ pound guanciale, cut into ¼" by 1" slices*
2 cloves garlic, chopped
1 tspn chili flake
½ tablespoon unsalted butter
1 large bunch of dandelions, cleaned and chiffonaded
1 Tbspn flat-leaf parsley, chopped
¼ grated pecorino cheese
Salt and Pepper to taste
*Often, bacon is subbed for guanciale in Americanized recipes, which is totally bogus. There's no excuse to use overpowering smoked bacon in place of the subtler-flavored meat. You can get great guanc here in NYC at the Meat Hook, where they cure theirs in house. Don't feel like making the trip to Williamsburg? No excuse!
Heritage Foods USA
will ship their amazing product directly to your door!
Preparation:
In a large pot, bring 6 quarts of water to boil, salting liberally (2-3 Tbsp) until briny like seawater. In a colander, dunk the greens into the boiling water and bring back to a boil. Cook for one minute and then plunge into ice water or run under a cold tap.
Add the pasta to the water, stirring so it does not stick together.
While the pasta is cooking, heat the oil in a large sauté pan (preferably non-stick, if you're lazy like I am) over medium high heat. Add the guanciale, cooking till the fat has been rendered and there's a bit of brown crustiness around the edges, about 12 minutes. Remove with tongs or a slotted spoon and drain well, squeezing between towels. Reserve until ready to use.
Add the chili flake and garlic and toast for 1-2 minutes, till the garlic begins to turn golden, but not brown. Add butter and greens and sauté for about 2 minutes, till the leaves wilt through. Add salt to taste.
When the pasta is almost a perfect al dente, use a spider to transfer to pan. If you don't have a spider, you should really go get one, they're like a dollar in Chinatown. For the purposes of this recipe you can reserve a cup of pasta water and drain the pasta in a colander. The idea is to bring a bit of the cooking water with the pasta into the pan. the heat up to high under the skillet and add the grated cheese, tossing to coat the pasta. Add pasta water as necessary to create a nice emulsification and prevent the dish from getting dry. When all the cheese has been incorporated, toss in the parsley and remove from heat.
Serve immediately with a medium bodied red wine, like a Teroldego.