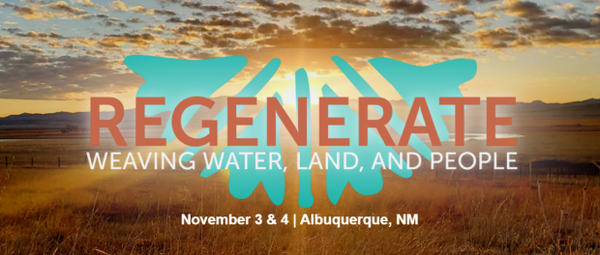 Join Frank Reese at the REGENERATE Conference
Good Shepherd Conservancy President Frank Reese and Jed Greenberg will be leading a virtual workshop at the REGENERATE Conference on Monday, October 25th from 11:00 am - 12:30 pm. The workshop will teach participants about how modern industrial poultry hybrids were created, the dramatic impact they have on today's poultry industry, and introduce Standardbred heritage poultry production as an alternative to that system. 

The REGENERATE Conference is an annual educational gathering hosted by the American Grassfed Association, Holistic Management International, and the Quivira Coalition. Participants include ranchers, farmers, government and Tribal officials, and land stewards from across the US. It includes a virtual slate of classes occurring October 25-29 and an in-person conference in Albuquerque New Mexico November 3-4.
We're very happy Frank and Jed will be presenting and working to further introduce holistic breeding principles to the regenerative farming movement. If you'd like to join our workshop or any other programs at the REGENERATE Conference, you can do so through this link. If you're interested in having Frank or another Conservancy rep speak at a conference, school, breeding club, or elsewhere we encourage you to the Good Shepherd Conservancy.