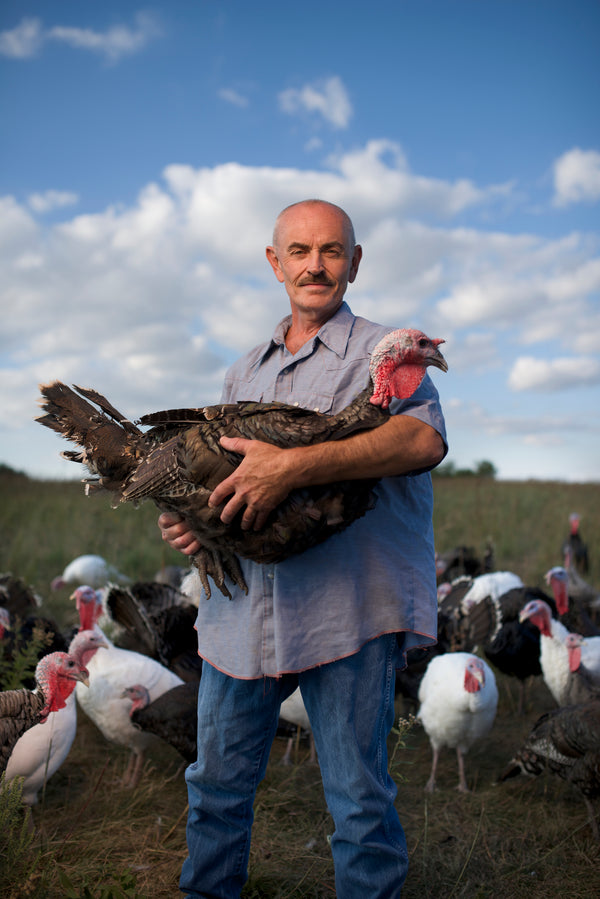 Heritage Thanksgiving Turkeys Are Here!
Heritage turkeys for Thanksgiving 2020 are available for preorder here!  Supplies are limited, so order early to guarantee your bird. 
Frank Reese, now in his 70s, is the last remaining breeder of certified Standardbred poultry in the United States. Good Shepherd Poultry Ranch turkeys can trace their genetics 180 years and are the oldest line of turkey in America. Fans of Good Shepherd Poultry Ranch turkeys include Alice Waters, who says, "Amazing! I have always focused on sustainability and I forgot all about BREED.  What a difference in taste!" The dark meat is rich and immensely savory while the white meat is juicy with a firm texture that won't crumble when you slice it. 
Frank has become an icon of American farming, and has been featured in publications ranging from The New York Times to National Geographic. His story is the reason why the word "heritage" is synonymous with the word "heirloom" when it comes to meat. True heritage poultry meets the standards set by the American Poultry Association in the 19th and early 20th century.
Your purchases have had a significant positive effect on the population counts of rare breeds of turkey: from 2003 to 2015 the Livestock Conservancy census (first conducted in 1987) shows an increase in population of 54% for the Black turkey; 41% for the Bourbon Red; 506% for the Narragansett; 502% for the Standard Bronze; and 1,129% for the White Holland.
Photo by Jim Richardson