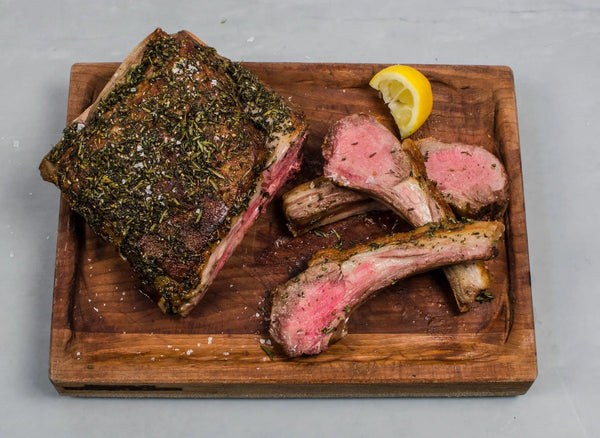 "Heritage Lambs for the Easter Table" by Florence Fabricant in the New York Times
Much attention has been paid to heritage breeds of pigs, turkeys and chickens. But lamb? Hardly any, possibly because the United States isn't much of a lamb-eating country. But if you are considering lamb for spring or specifically for Easter, the meat that Heritage Foods is selling is worth a special dinner. The animals are raised at Tamarack Sheep Farm in Corinth, Vt.; they are Dorset Horn, still prized in parts of England and Wales, and Tunis, a breed that's originally from the Middle East and was said to have been given to George Washington as a gift. Racks of Tunis lamb are meaty and tender, with a fairly big eye; ample to serve four. The meat and even the fat are mild-tasting.
Courtesy of the New York Times.