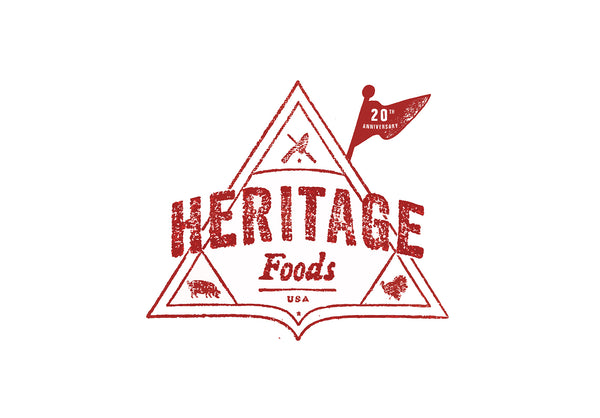 HERITAGE HOLIDAY PARTIES! (SPOILER ALERT!)
The Heritage warehouse in Brooklyn is always a beehive of activity, filling orders, taste-testing, talking to our customers, always on the look-out for new treats and rarities, but holiday time is like no other. Gearing up towards Christmas and New Year's, everyone here is mad to throw dinner parties, cocktail soirees, and to never show up empty handed at the non-stop holiday fiestas that are part of life during the holidays!
Here, quickly, a survey of what Team Heritage is taking home with us, almost on a daily basis!
Mike: "The pork tenderloin is money in the bank for a sophisticated dinner party… the filet mignon of Heritage pork, complete to prepare with a few aromatics – rosemary, sage, thyme – makes the house smell great. Everyone is always impressed."
Catherine: "The Porchetta! I love the combination of textures… it is so easy to cook and makes me look like a genius. Greatest centerpiece EVER!"
Patty: "I always take home bacon. But when I'm REALLY having a party, I love the Heritage strip roast. That's dinner for eight. I roast it whole in the oven, it's marbled and delicious and you just put it in the oven… you don't really have to do anything."
Elizabeth: "I always take home the ground beef… but if I'm going to a party, Casella's prosciutto. So easy, so good."
Patrick: "I like to bring a duck to a party. People will cry FOUL! But after I roast it for them I am their hero for life."