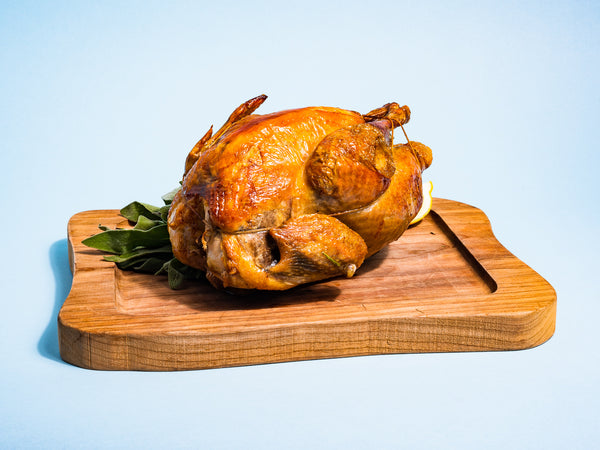 Heritage Guinea Hen on the Menu at Claro BK
For many of America's best restaurants, markets, and butcher shops Heritage Foods is primarily a wholesaler of
heritage breed pork cuts
, and once a year of
heritage turkeys
! So when we partner with a great establishment on one of the other meats we sell — normally these other meats are sold retail to our mail order customers — we get very excited.
On a recent visit to our warehouse, Chefs T.J. and Lincoln of Michelin starred
Claro Restaurant
in Brooklyn, one of our favorite spots and one that specializes in Oaxacan cuisine, tasted our 
Guinea Fowl
, also known as Guinea Hen, and fell in love with the taste. They decided to add it to their menu and we are proud to say that they now feature one of the best poultry dishes you can find anywhere!
The
Guinea Hen
is a bird that consists mostly of flavorful dark meat. The delicious meat realizes its full potential thanks to the birds being raised outdoors, on pasture, where they can get plenty of exercise and develop strong muscles. In addition, the
Guinea Hen
is part of our
Good Shepherd Poultry Ranch
line — as is all the poultry we sell — ensuring that the genetics are pure and have not been altered for fast growth. 
Guinea Hens are the native wild bird of the African Savanna. To this day these birds still maintain their wild and territorial character — they love to fly up to a roost in a tree and they make a lot of noise — always on guard to announce intruders!