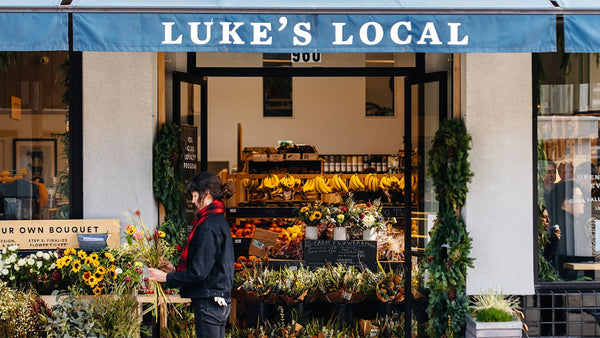 Heritage Foods Now at Luke's Local in San Francisco
Unlike most grocery businesses, Luke's Local started in home delivery and expanded into retail. In December of 2016 they opened their first neighborhood market at Cole & Parnassus in San Francisco, then came Union & Fillmore in November of 2020, and their third at Green & Stockton just opened in March 2023. 
Heritage Foods was brought into the Luke's Local family by Chef Nicolette Manescalchi, a longtime chef friend who we had the pleasure of getting to know as she rose from Sous Chef to Executive Chef at San Francisco's A16 Restaurant. Thank you Nicolette!