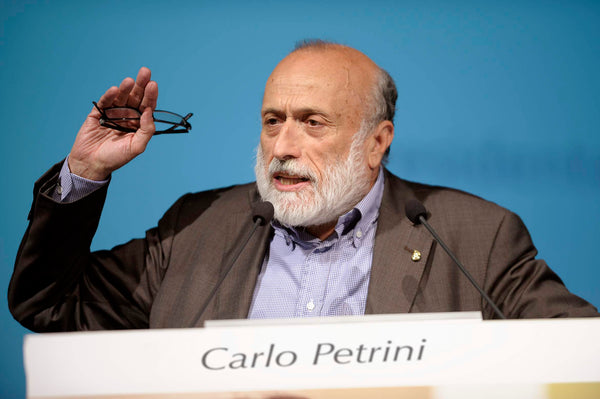 Heritage Breeds Week — Inspirational Figures
For our final entry on Heritage Breeds Week we salute the rarest breeds of all! The people who move us into action on a national and global level! We have met so many inspirational people over the years, but 5 stand out as particularly important in shaping our mission.
Carlo Petrini: The founder of Slow Food, Carlo dedicates his life to educating the public about good, clean, and fair food. He turned Slow Food into a household name and encouraged people all over the world to take a more critical approach to how we source our food.
Alice Waters: In 1971, Alice Waters opened Chez Panisse and started a food revolution that largely overlaps Carlo Petrini's mission with Slow Food. She emphasized local, seasonal, sustainable food, but she never left pleasure. Alice showed us the joys of dining in a manner in line with what the world around us has to offer, something that was sorely lacking in American culture until she came around
Winona LaDuke: Winona LaDuke is an activist working on the related issues of Indigenous peoples' rights, climate change, and sustainability. She encourages us to break out of the Euro-centric approach to agriculture and appreciate and prioritize local, indigenous practices and resources.
Joan Dye Gussow:  Food policy expert and environmentalist Joan Dye Gussow was described by the New York Times as the "matriarch of the eat-locally-think-globally food movement." We applaud her dedication to transforming food systems to better for both people and the environment.
Frank Reese: Last but certainly not least is #FrankReese of the Good Shepherd Conservancy, America's last remaining commercial breeder of certified Standardbred poultry. He can trace the lineage of his flock back 180 years, making him a crucial link to our past and an important leader for our future. His tireless efforts to preserve Heritage poultry inspires us daily.
These five people paved the way for us at Heritage Foods to accomplish our mission — to preserve these breeds and promote biodiversity in the food system. We owe a great debt of gratitude towards their work
Photos courtesy of Slow Food, Amanda Marsalis, and Chelsea Green.