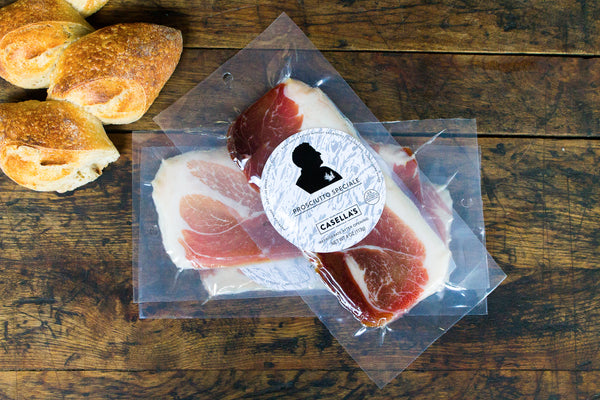 Congratulations Cesare Casella on his 2020 Good Food Award!
Congratulations to our friend and colleague Cesare Casella on his first win at the good food awards. We're happy to share this announcement from Casella Salumi:
The 2020 awards were announced Friday, Jan. 17, at a ceremony at The War Memorial and Performing Arts Center. This is the first time that Casella's Salumi, launched in 2016 by New York chef and restaurateur Cesare Casella, has won the prestigious award. "I'm so excited! This is such an honor and I want to thank everyone who has helped me along the way — especially the delicious pigs!"
Casella's prosciutti are made exclusively from rare-breed heritage pigs and are pasture-raised by family farmers. Their production methods promote biodiversity and help create and maintain a marketplace for traditional breeds, part of the mission of Heritage Foods, which partners with the farmers. "We have to eat the pigs to save the pigs," says Patrick Martins, founder of Heritage.

Chef Casella began his career at Vipore, his family's restaurant in the hills of Tuscany. Under his direction, Vipore rose from a simple, countryside trattoria, to a Michelin-star winner. He moved to New York in the 1990s and went on to open celebrated Italian restaurants including Beppe and Maremma.
Today, Chef Casella is Chief of the Department of Nourishment Arts at the Center for Discovery, a residential center for the medically fragile, in the Catskills, and Dean of Italian Studies at the International Culinary Center. He has written several books including True Tuscan, The Fundamental Techniques of Italian Cooking, and most recently, Feeding the Heart. 
Try Casella's Prosciutto Speciale and other featured award winning prosciuttos on our charcuterie page!