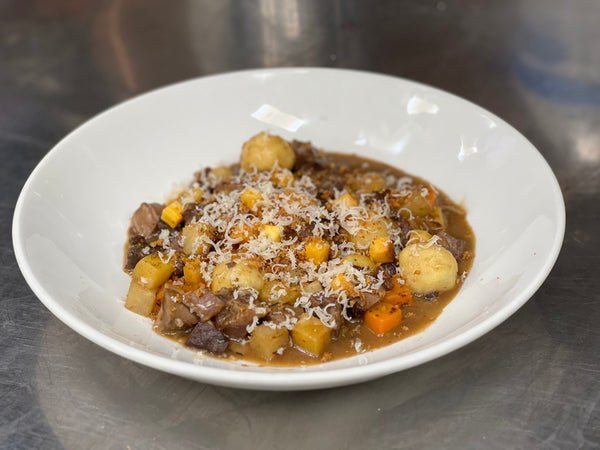 Chef News: Heritage Lamb & Mutton
Our Heritage lamb and sheep program is expanding into the wholesale world! Previously only for our mail order customers, you can now dine out at these famous establishments and feast on the best lamb in the world, from breeds that have been around for over 3000 years!

Gage & Tollner, Brooklyn, NY Steakhouse
Gage & Tollner was open from 1879 – 2004, and was scheduled to reopen in 2020, before the pandemic closed New York City restaurants. Then on April 15, 2021, Gage & Tollner finally returned to Downtown Brooklyn, in all its glory. Make sure to also check out Sunken Harbor Club, their cocktail bar hidden upstairs! 
St. Anselm, Washington DC  Steakhouse
St. Anselm is an American tavern devoted to the pleasures of grilled meats and great ingredients simply cooked.
DPNB Pasta & Provisions, Nyack, NY Italian
Establishing DPNB Pasta & Provisions in Nyack, NY is not only fulfilling a lifelong dream for Tony Scotto, but a homecoming. After many years traveling and honing his skills, he brings his passion for pasta and hospitality to a community he has always called home.
Insa, Brooklyn, NY Korean
Insa is a neighborhood Korean BBQ restaurant and karaoke bar located in Gowanus, Brooklyn, featuring group dining and private karaoke rooms.
The Queensboro, Queens, NY American
The Queensboro is a neighborhood restaurant in Jackson Heights serving dinner, brunch, cocktails, wine, craft beer, and more!
Vinegar Hill House, Brooklyn, NY American
Seasonal New American cooking served in a cozy, salvaged-decor setting with a garden.
Union Square Café, New York, NY American
The flagship restaurant that launched Danny Meyer's Union Square Hospitality Group, Union Square Cafe pioneered a new way of dining, drawing inspiration from the Union Square Greenmarket and showcasing the best ingredients in a casual and contemporary dining room characterized by warmth and hospitality.