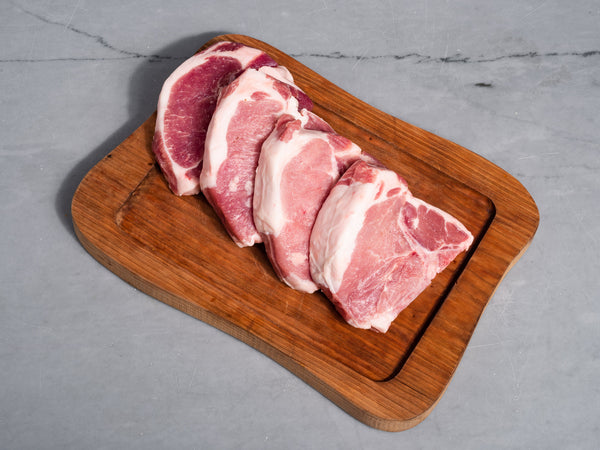 Charles Johnson Loves Our Heritage Pork Loins
As part of our Loyalty Program, we send a free gift of pork loin chops with every 5th order (5th, 10th, 15th, etc). Longtime customer Charles Johnson loved his so much he wrote in:
"Really, you might consider an online, publicly visible rating system. Why, you may ask? Because my last order included bone-in pork loin. I followed the direction card you included in my order. The vagaries of charcoal grilling being what they are, the loin I cooked on my Weber Kettle was done slightly early but it was perfect!  Five Stars!"