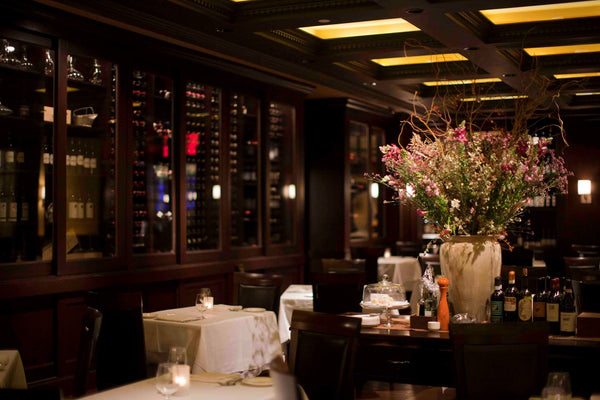 Cattle Share from the Kitchen of B&B Ristorante, Las Vegas
Participating in our 1/8 cattle share program challenges you to eat like a true chef. Cattle shares are the most direct way to support sustainable farmers and are a great way to access exceptional beef produced outside of commercial scale.
Our partnering chefs and loyal customers have come to love our yearly cattle shares. This marks Chef Jason Neve's second year bringing in a 1/2 cattle to B&B Ristorante, Las Vegas. He wrote a wonderful thank you note to farmers Craig and Amy Good, which we are delighted to share with you along with photos from the restaurant.
"I think we are the ones that are privileged to be working with such a great product.  I have been in the kitchen since 8:30 this morning like a kid in a candy store cooking up this part and that part.  I LOVE IT.

 Just finished the Neck Ragu that we will serve as a pasta tonight.  It took 24 hours to cook, and you can taste every minute of care from the time that you put into raising a great animal, the Fantasmas' care in slaughtering and our time cooking it."
For more information about purchasing a cattle share of your own click HERE.
Chef Jason Neve
Born and raised in Cape Canaveral, Florida, Jason grew up around the water and all of its fresh seafood. An early interest in cooking for family and friends evolved into an education at the Culinary Institute of America where he graduated in 2003. Jason moved to New York City to train at AIX Restaurant under Chef Didier Virot. In 2005, Jason was part of the opening team at Del Posto. Jason's aptitude in the kitchen and his passion for cured meats lead him out west to Las Vegas in 2007. After five years at the helm of the kitchen at B&B Ristorante, Jason was appointed Culinary Director of B&B Hospitality Group's Las Vegas operations.