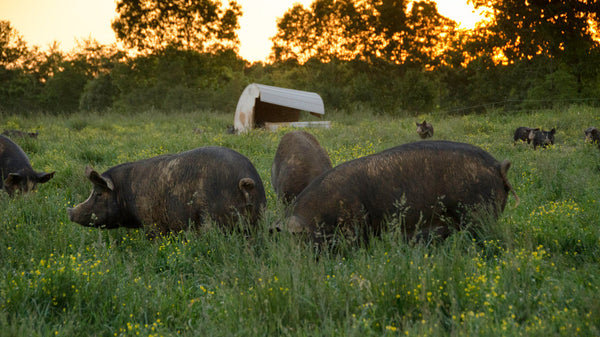 Carol Thanks us for our Efforts to Preserve Heritage Breeds
Heritage Foods is a mail order and wholesale company founded in 2001 to preserve endangered species of livestock from extinction. 
Heritage breeds are the very foundation of our agricultural history and gastronomic identity. Each breed comes from a unique culinary tradition, with its own pure genetic line, and boasts a different, nuanced flavor. A true heritage breed can be traced back prior to the advent of industrial farming, meaning that they are directly connected to the beginnings of settled agriculture. Industrial breeds, the mainstay of the fast food and supermarket industries, were developed through years of cynical genetic selection and artificial insemination.
While we often hear from customers who love the unparalleled quality of our product, we are particularly touched when our mission resonates with them.
"Thank you so much and for all you do to keep these breeds in existence." — Carol