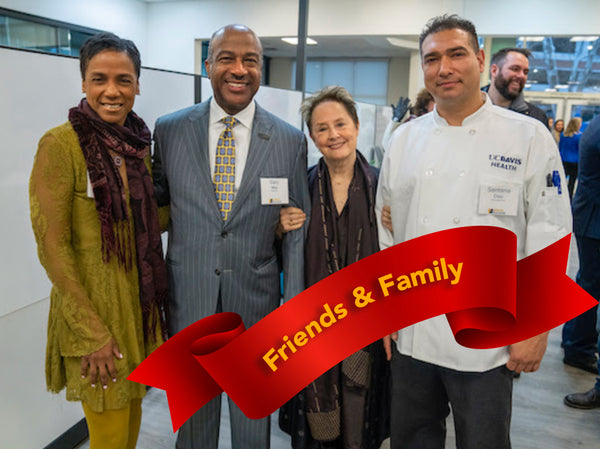 Congrats to Alice Waters on Announcing the Institute for Edible Education
Heritage Foods' close friend and colleague Alice Waters unveils the trailblazing new Institute for Edible Education at the University of California, Davis. We are thrilled to share this momentous news with you, our loyal supporters, as part of our mission to keep our customers informed about the field of sustainable, healthy, and delicious food for all.
The Institute will serve as the anchor program in food and health at Aggie Square - the thriving innovation ecosystem UC Davis is building in Sacramento. The Alice Waters Institute will bring together experts from across disciplines to create new solutions for healthy, regenerative, and equitable food systems.

Twenty five years ago, Alice founded the Edible Schoolyard Project, calling for a revolution in how we feed our children, and how we prepare the next generation to make food choices that nourish themselves, their communities and our planet. The Institute is a landmark expansion of this work, and we are excited for the transformative impact that can be realized through this collaboration.