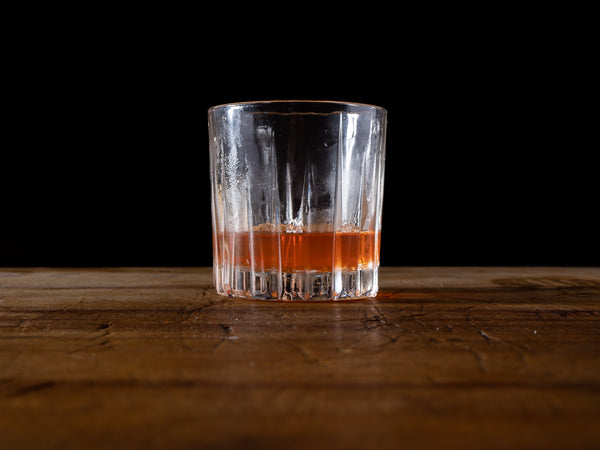 Sazerac Cocktail
No matter how you plan to eat your andouille, a classic Sazerac is the best way to tie the meal together. New Orleans is all about tradition — the food, the drinks, and the music all pay homage to the storied history of the Crescent City. No sausage more so than andouille, no cocktail more so than the Sazerac. Andouille adds the kick to the most iconic side of Creole and Cajun cooking including red beans and rice (Louis Armstrong used to sign his letters 'Red beans and ricely yours') and shrimp jambalaya. Meanwhile the most notable ingredient in the Sazerac is Peychaud's bitters, concocted in the French Quarter before the Civil War and still found on every well stocked bar in the country. 
Ingredients:
Preparation:
Add a sugar cube to the bottom of a rocks glass, add 3 dashes of Peychaud's bitters and 2 dashes of Angostura bitters, and about half a teaspoon of cold water to mix — crush the sugar and muddle ingredients together. Add 1.5 ounces of Sazerac Rye and ice to the glass and stir. 
Chill a separate old fashioned glass and rinse with about .25 oz of St. George's Absinthe Verte and discard the remainder (or drink! Waste not, want not
). Add your chilled cocktail and squeeze a lemon peel over the drink to add just a pinch of oil and serve.
Recipe from Matt Botkin, our in-house professional bartender!