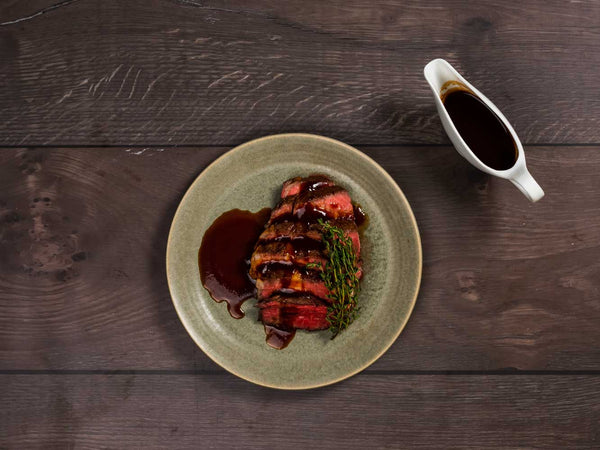 How to Make Z26 Steak Sauce
Z26 Steak Sauce
This is our take on a classic, very copyright-protected sauce. Feel free to add other spices to your liking, but this is a base to build some serious flavor. Pair with our Wagyu steaks or any chop.
Ingredients:
½ cup of Worcestershire sauce
3 tablespoons tomato paste
2 tablespoons soy sauce
1 tablespoons Lambrusco vinegar
1 tablespoon sugar
Stir everything together in a small bowl. Pour into a jar to save in your refrigerator indefinitely.