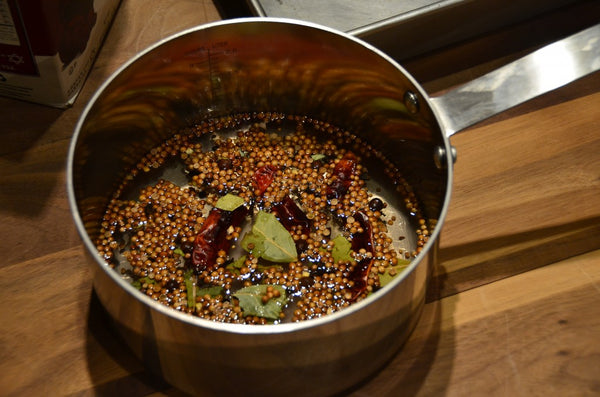 Corned Beef

6 cups water
16oz lager beer
12 oz bottle of Guinness
1 ½ cups kosher salt
1 cup light brown sugar
1 ½ tbsp. Insta-Cure #1
¼ cup pickling spice (we used a Greenpoint Trading Co. They make amazing spice blends! You can order their stuff online or use McCormick's which works well too.)
Pour water into a medium stockpot along with salt, sugar, insta-cure, and pickling spice. Stir the ingredients over medium high heat until the salt and sugar have dissolved. Remove the pot from the heat. Add 16oz of lager beer. Chill the brine for an hours or until it reaches 45 °F.
Once cooled, place the brisket into a 2-gallon zip top bag (or large container with airtight lid). Add the brine. Removing as much air as possible seal the bag tight and lay flat in a container in the refrigerator for 5 day. Check daily to make sure the beef is completely submerged and to stir the brine.
Remove brisket from the brine and rinse under cold water. Place in a roasting pan large enough to hold the brisket laying flat. Pour 12 oz of Guinness over the brisket then add enough fresh water to cover the meat. Add 2 tablespoons of the pickling spice. Bring to boil then simmer over low heat for three hours. Slice against the grain and serve.