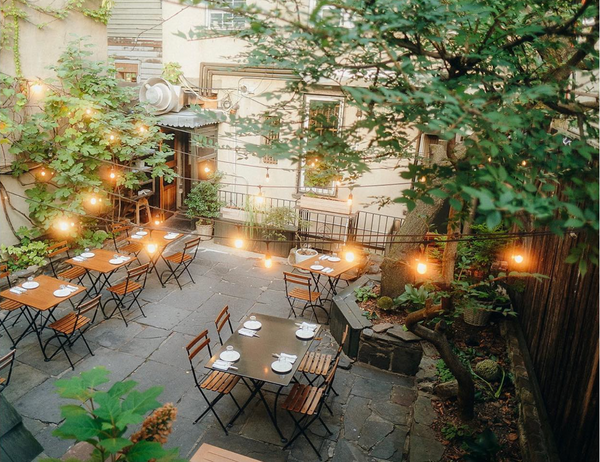 Vinegar Hill House hosts dinner to celebrate Red Wattle Pork
Vinegar Hill House is hosting their 3rd Dinner Series this Thursday, September 18th with a tribute to their infamous Lazy S Farms Red Wattle Pork Chop. This is the dish that garnered the highest praise from famed New York Times critic Frank Bruni landing on his "Best Thing I've Ever Ate" list!
We have delivered Vinegar Hill House a whole Red Wattle Pig from from Larry Sorrel of Lazy S Farms in preparation for this event. Chef Mike Poiarkoff and his team have prepare a truly unique menu, skillfully creating dishes to utilize the whole pig, nose to tail.
Don't miss your chance– tickets are limited!
Call or email. 718-522-1018 or email: info@vinegarhillhouse.com
Vinegar Hill House & Larry Sorrell of Lazy S Farms Presents: A Red Wattle Pig
Menu
Trotter
tater tots, tomato feta aioli, green tomato relish
Bacon & Coppa Di Testa
puttanesca, agretti, holy basil
Croque-monsieur
pickled quail egg, lovage mostarda
Loin & Shoulder
sweet corn puree, spoonbread, callaloo, blueberry jus
Dessert
Cinnamon Sugar Chicharones
peanut mousse, concord grape jam
http://vinegarhillhouse.ticketleap.com/redwattlepig/