If you have questions, comments, suggestions, or if you would like to receive more information about ordering one of our products, contact our Customer Service Team and we'll send you a brochure. If you are a farmer who would like help marketing your foods, call us!
Heritage Foods 217 West 18th Street PO BOX 1219 New York, NY 10113
Tel 718-389-0985 | Fax 18-389-0547 | Email info@HeritageFoodsUSA.com
Patrick Martins, Founder & President

Patrick Martins was born in New York City's Mount Sinai Hospital on February 10th, 1972.
Later, he received a Masters' Degree in Performance Studies at New York University's Tisch School of the Arts.
Patrick works with an excellent team to run a distribution business for heritage breeds of livestock and poultry. In 2019, The New York Times wrote that Heritage Foods is "— the company at the forefront of the nonindustrial meat movement —".
Patrick is a founder of Slow Food USA and the Heritage Radio Network and author of the Carnivore's Manifesto published by Little, Brown. In 2004 he and a friend produced the New York City Trivia Game. Patrick is a host of the podcast and radio show The Main Course O.G.

Serena Di Liberto, Director of Accounting
Serena Di Liberto was born in Bra, Italy headquarters of Slow Food where she worked for years before her move to NYC to found Slow Food USA with Patrick Martins. Serena has experience running the promotions office of Slow Food and was a radio personality in her hometown.
Serena is now part of the Heritage Foods USA team where she oversees all accounting and finance. Her duties include invoicing, billing, accounts receivable, accounts payable and preparing financial documents. She is plays a big role in our farmer relations department. She is also a fitness instructor for Equinox Gym and New York Health and Racquet Club both located in NYC.

Todd Wickstrom, Co-Founder
Todd is a Co-Founder of Heritage Foods USA. He has worked for several of the most respected Specialty Food companies in America, including his role as the Managing Partner of Zingerman's Deli, named the Coolest Small Company in America, by INC Magazine, and as the Chief Operating Officer of Rishi Tea. He is deeply committed to supporting independent farmers, the hardest workers on the planet, who have dedicated their lives to raising rare and endangered, heritage breeds of animals.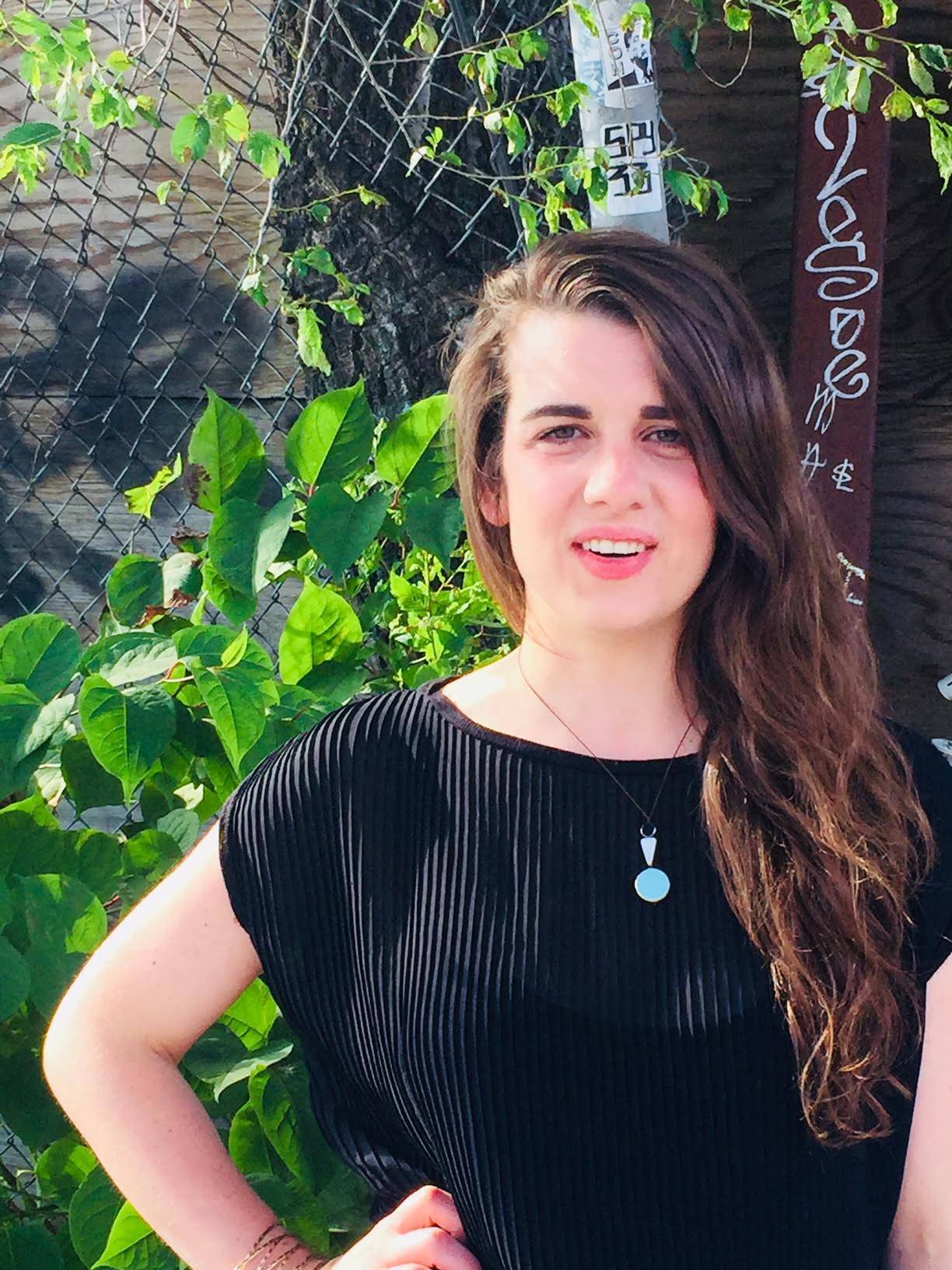 Catherine Greeley, Director of Marketing
Catherine was born and raised outside of Boston, Massachusetts. She attended Culinary School at Johnson & Wales University and later graduated with her Bachelor's degree from Cornell University.
Catherine started as an intern and quickly became head of the Mail Order division at Heritage Foods and later Vice President and Co-Owner of the organization. She manages all relationships with farms for beef, lamb and poultry and runs our annual Goatober project. She also manages the marketing and branding at Heritage.
She has been pivotal in the growth of Heritage Foods over the past 5 years and has helped to bring heritage meat into thousands of homes. She is passionate about making healthy, heritage meat more accessible to everyone.
Emily Pearson, Director of Wholesale
Emily graduated from The University of Michigan in Ann Arbor and returned to her Upper West Side roots at a time when the New York restaurant scene was booming.
After working for a boutique public relations firm for several years, she followed her gut - or rather her stomach - and went to work with Tuscan Italian chef Cesare Casella. Emily was Cesare's assistant from 2013 to 2016 overseeing all communications, partnerships and branding. She went on to join Batali & Bastianich for the opening of La Sirena at The Maritime Hotel and in late 2016 joined the Heritage team as Director of Wholesale. Emily oversees relationships with over 150 restaurants. She is also actively engaged in marketing and social media for the company. When not selling pork, Emily can be found eating pizza.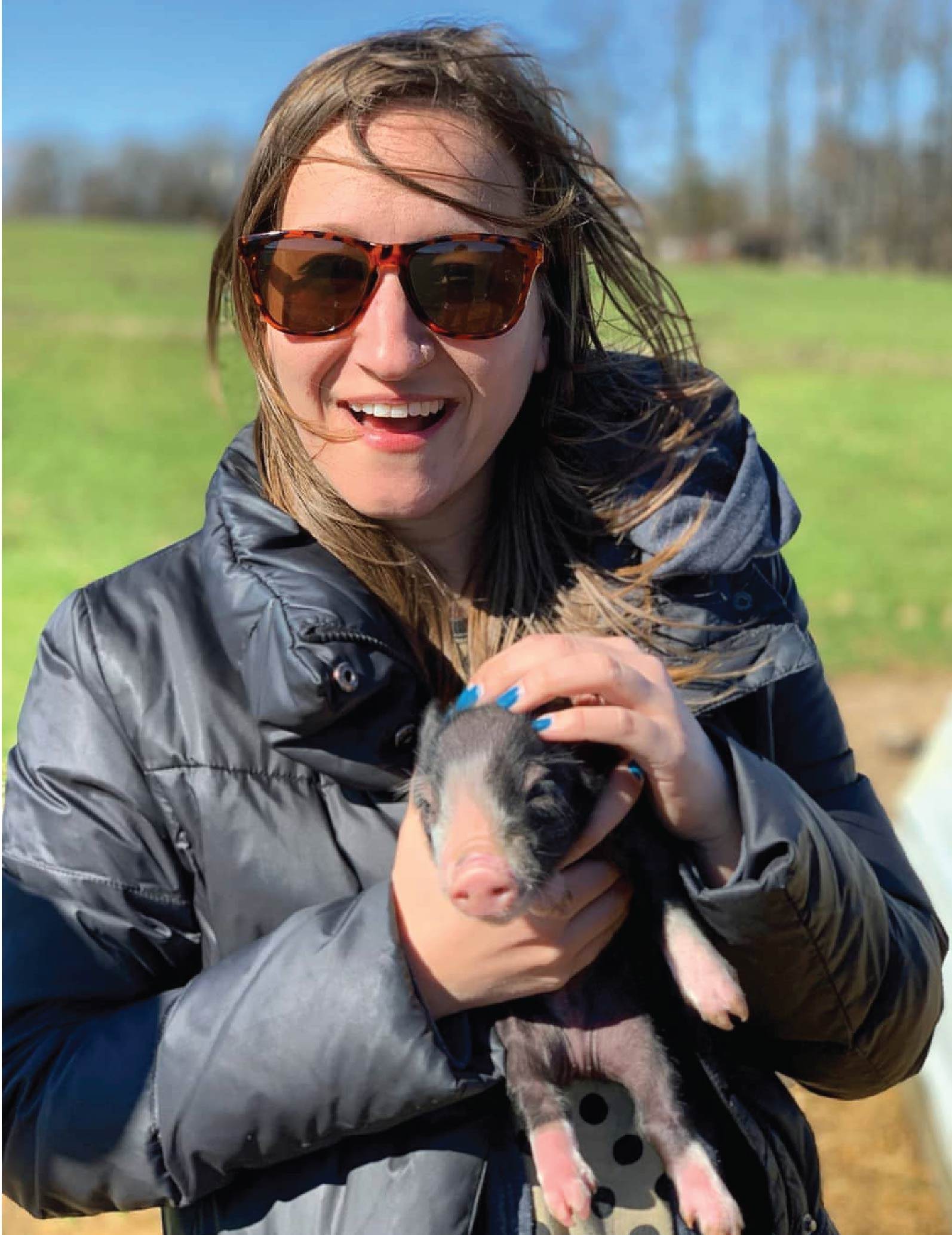 Maureen "Mo" Sullivan, Director of Mail Order
Maureen was born and raised in the Garden State and grew up cooking with her mom and preparing the fish and game that her father hunted in the surrounding area. After having worked in Operations for several apparel companies, she made a career shift and followed her heart into the food industry. She's worked with Heritage Foods since 2017.

Maureen is passionate about HFUSA's mission to preserve rare breeds of livestock and to create more transparent food systems.
When she's not at work, Maureen can be found baking, running around her Brooklyn neighborhood of Greenpoint, or teaching her two kittens how to fetch.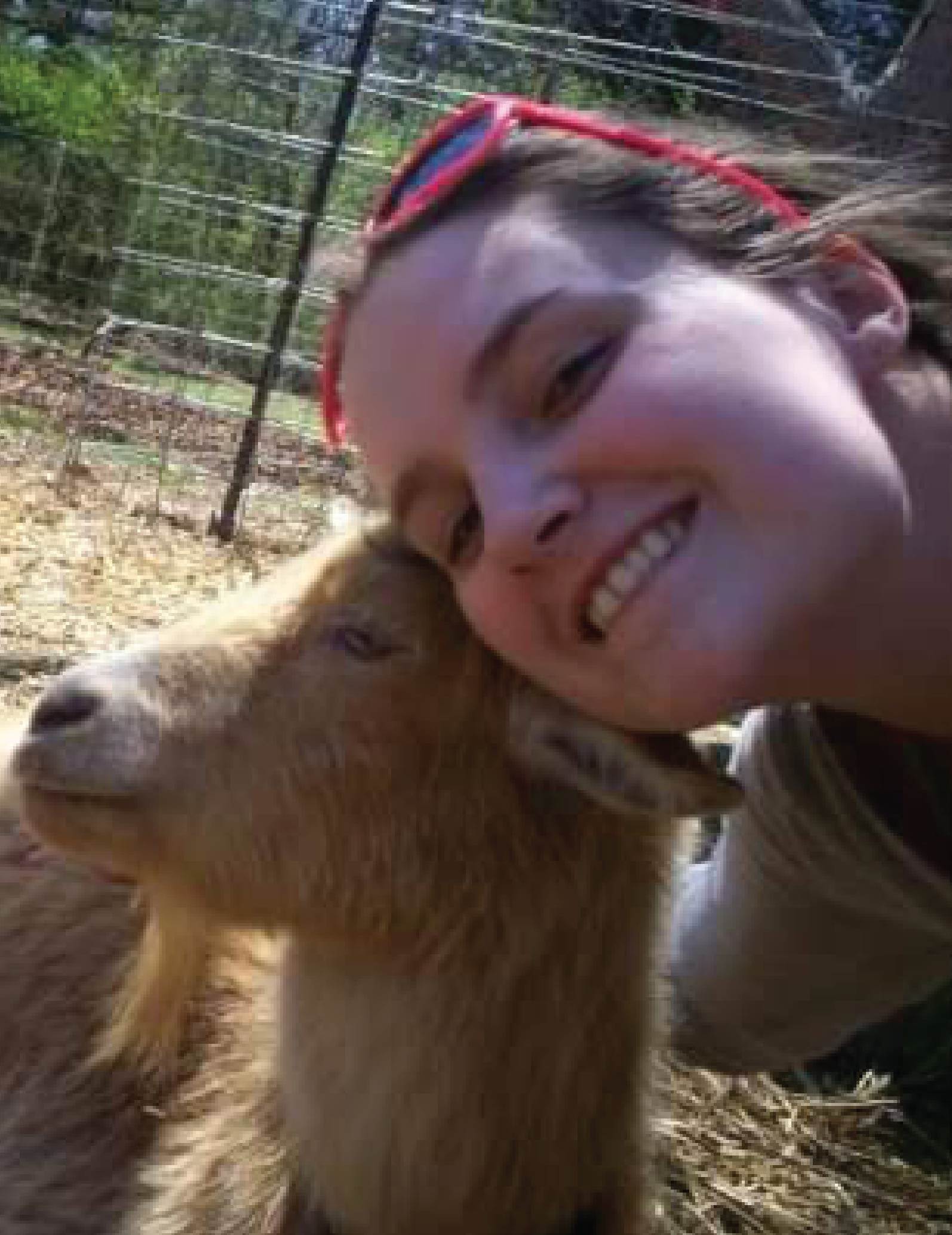 Erin Silva, Customer Service Manager
Erin grew up in Massachusetts, spending equal time on the shores of Cape Cod and in the city of Boston. Her family once had a small livestock operation which instilled in her a love for farming and a passion for sustainable food systems. Inspired by this experience, Erin studied Animal Science with a Pre-Veterinary Concentration at the University of Massachusetts Amherst and graduated with Honors in 2010.

In 2014, Erin moved to Brooklyn. Growing up working in hospitality had prepared her for an opportunity to manage at two Manhattan restaurants, but after a few years she left to explore other career paths within the food world. Erin spent two seasons working with Brooklyn Grange Rooftop Farm and interned with The James Beard Foundation before finding her home at Heritage Foods.

Erin joined the Heritage team in 2019 and feels she has found the perfect place to nurture her love of food while helping small family farms. She offers customer support for our mail order division and helps with various marketing and social media projects.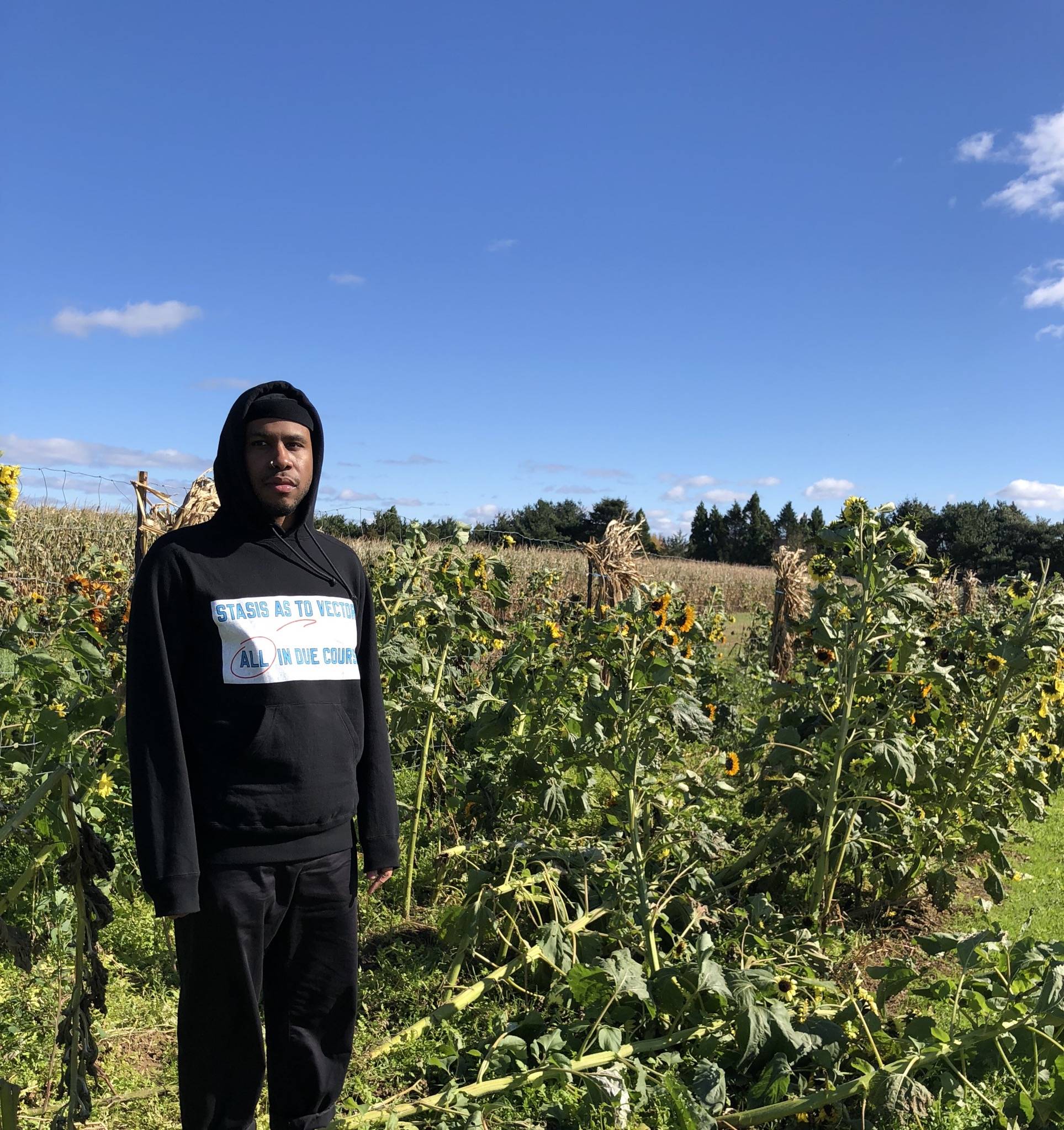 Nick Mundle, Warehouse and Fulfillment Manager
Nick was born in Brooklyn and spent his life in Atlanta, Columbus, Los Angeles, and Jersey City. After traveling throughout his life and learning the logistics of warehouse operations, he met his mentors Mark Ladner and Nastassia Lopez.
While passionate about art in his spare time he's busy fulfilling online orders, generating organization and efficiency is daily procedures. After being in transportation for several years he's focused on excellent consumer experiences, while promoting organic and healthy living.

Patricia Lee was born in Houston and grew up in Seoul, Korea. She returned to the United States for college and later earned her Culinary Arts degree from the French Culinary Institute at ICC in New York​ City.
Patty began her culinary career as a line cook at Craft, later becoming a sous chef at Upland. Longing for more time with her dogs Ophelia and Willie, but wanting to stay connected to the food industry, Patty joined Team Heritage in June 2016 as resident chef of the HFUSA test kitchen. When not planning tastings with our chef and restaurant partners, Patty works with our mail order client relations team and oversees social media for Heritage Foods.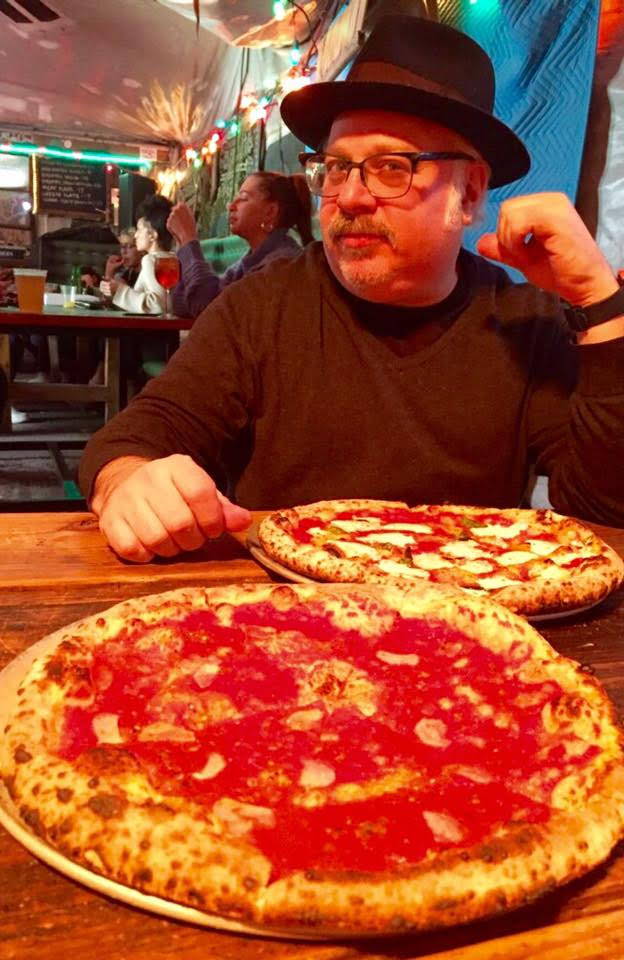 Mike Edison is an author, musician, and professional wrestler of no small repute. His books include the celebrated memoir I Have Fun Everywhere I Go, and the deliciously filthy political satire Bye, Bye, Miss American Pie. More recently he collaborated with Joe Bastianich on his New York Times bestseller, Restaurant Man, and with Patrick Martins on The Carnivore's Manifesto, named by the Atlantic as one of the Best Food Books of the Year.