If you have questions, comments, suggestions, or if you would like to receive more information about ordering one of our products, contact our Customer Service Team and we'll send you a brochure. If you are a farmer who would like help marketing your foods, call us!
Heritage Foods 217 West 18th Steet PO BOX 1219 New York, NY 10113
Tel 718-389-0985 | Fax 18-389-0547 | Email info@HeritageFoodsUSA.com
Patrick Martins, Founder & President

Patrick Martins was born in New York City's Mount Sinai Hospital on February 10th, 1972 and has lived in the city ever since. Patrick received a Masters' Degree in Performance Studies at New York University's Tisch School of the Arts. Patrick is the founder of Slow Food USA, Heritage Radio Network and the creator of the New York City Trivia Game. He sits on the Board of Directors for the Heritage Radio Network and sat on the Museum of Food and Drink (MOFAD) board for 8 years. He is the author of the Carnivore's Manifesto published by Little, Brown. His company Heritage Foods USA is the largest distributor of rare and heritage breed meats in the USA.
Heritage Foods USA, based in Brooklyn, NY, is a farm-to-table online butcher dedicated to supporting a network of family farmers raising livestock with old school genetics who cannot rely on the commodity market for sales because the animals take too long to grow. Turkeys, pigs, lamb, goats, chickens, ducks and geese are purchased nose-to-tail and sold online in parts to amazing customers in all 50 states as well as to 130 of America's best restaurants. Heritage genetics are famous globally for their gastronomic attributes and are raised on pasture with no antibiotics.

Serena Di Liberto, Director of Accounting
Serena Di Liberto was born in Bra, Italy headquarters of Slow Food where she worked for years before her move to NYC to found Slow Food USA with Patrick Martins. Serena has experience running the promotions office of Slow Food and was a radio personality in her hometown.
Serena is now part of the Heritage Foods USA team where she oversees all accounting and finance. Her duties include invoicing, billing, accounts receivable, accounts payable and preparing financial documents. She is plays a big role in our farmer relations department. She is also a fitness instructor for Equinox Gym and New York Health and Racquet Club both located in NYC.

Todd Wickstrom, Co-Founder
Todd is a Co-Founder of Heritage Foods USA. He has worked for several of the most respected Specialty Food companies in America, including his role as the Managing Partner of Zingerman's Deli, named the Coolest Small Company in America, by INC Magazine, and as the Chief Operating Officer of Rishi Tea. He is deeply committed to supporting independent farmers, the hardest workers on the planet, who have dedicated their lives to raising rare and endangered, heritage breeds of animals.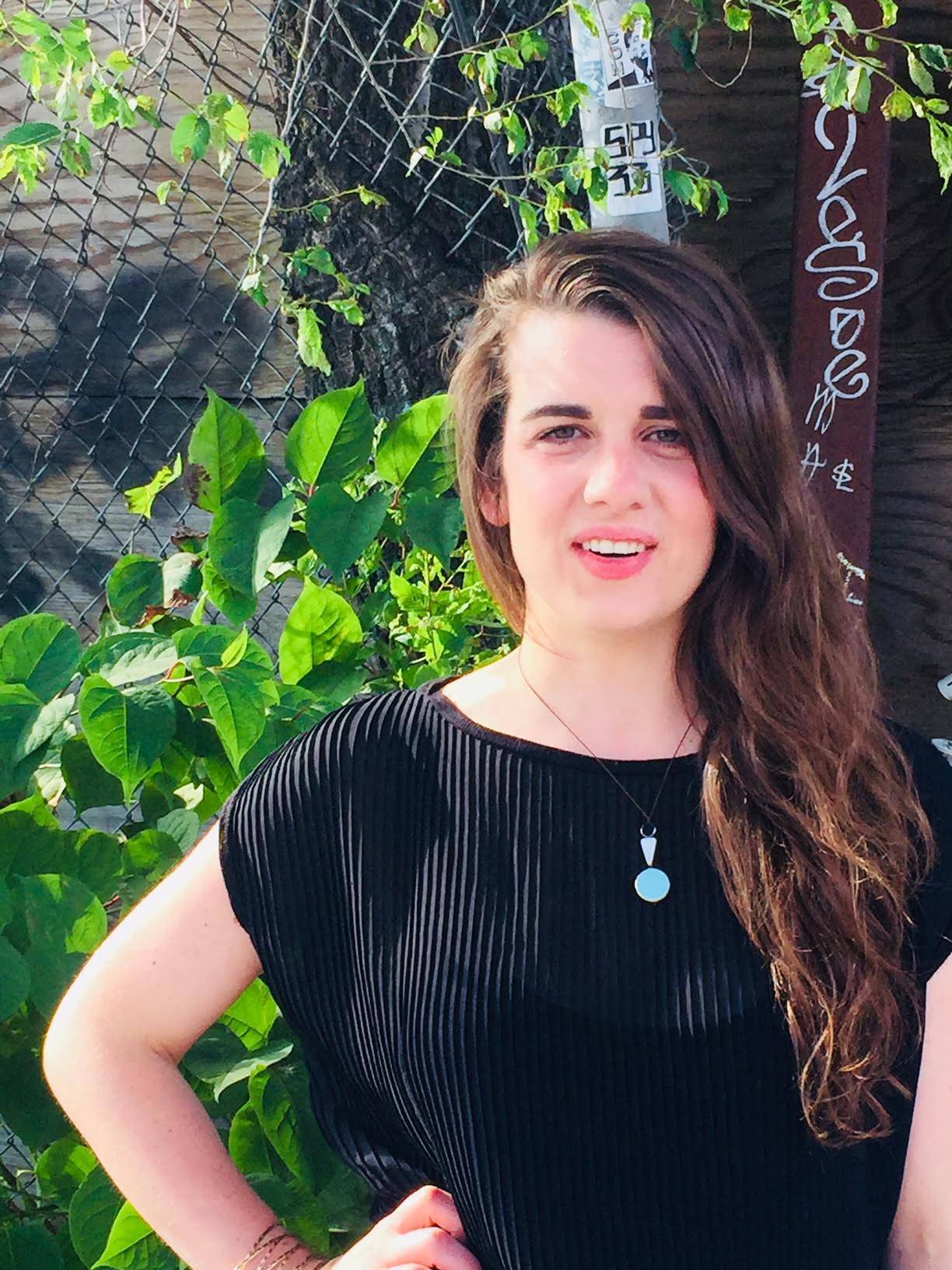 Catherine Greeley, Director of Mail Order
Catherine was born and raised outside of Boston, Massachusetts. She attended Culinary School at Johnson & Wales University and later graduated with her Bachelor's degree from Cornell University.
Catherine started as an intern and quickly became head of the Mail Order division at Heritage Foods and later Vice President and Co-Owner of the organization. She manages all relationships with farms for beef, lamb and poultry and runs our annual Goatober project. She also manages the marketing and branding at Heritage.
She has been pivotal in the growth of Heritage Foods over the past 5 years and has helped to bring heritage meat into thousands of homes. She is passionate about making healthy, heritage meat more accessible to everyone.
Emily Pearson, Director of Wholesale
Emily graduated from The University of Michigan in Ann Arbor and returned to her Upper West Side roots at a time when the New York restaurant scene was booming.
After working for a boutique public relations firm for several years, she followed her gut - or rather her stomach - and went to work with Tuscan Italian chef Cesare Casella. Emily was Cesare's assistant from 2013 to 2016 overseeing all communications, partnerships and branding. She went on to join Batali & Bastianich for the opening of La Sirena at The Maritime Hotel and in late 2016 joined the Heritage team as Director of Wholesale. Emily oversees relationships with over 150 restaurants. She is also actively engaged in marketing and social media for the company. When not selling pork, Emily can be found eating pizza.

Patty Lee, Assistant Director of Sales
Patricia Lee was born in Houston and grew up in Seoul, Korea. She returned to the United States for college and later earned her Culinary Arts degree from the French Culinary Institute at ICC in New York​ City.
Patty began her culinary career as a line cook at Craft, later becoming a sous chef at Upland. Longing for more time with her dogs Ophelia and Willie, but wanting to stay connected to the food industry, Patty joined Team Heritage in June 2016 as resident chef of the HFUSA test kitchen. When not planning tastings with our chef and restaurant partners, Patty works with our mail order client relations team and oversees social media for Heritage Foods.

Ben Tansel, Warehouse Manager
A Native of Toledo, Ohio, Ben now feels most at home in his neighborhood of Bushwick, Brooklyn. An environmental policy degree from Bowling Green State Univeristy cultivated an ideology favoring sustainable practices and quality products.
Arriving to New York City in 2010, Ben has cultivated a diverse network of relationships around the New York restaurant scene. A natural fit to #teamheritage Ben works with us in the office managing our warehouse and outside, promoting our ethos wherever he goes.

Elizabeth Greeley, Marketing Manager
Elizabeth followed her sister to Heritage Foods USA Mail Order team in the Fall of 2017. After years of work in marketing in Boston, Elizabeth now calls Brooklyn her home.

In addition to Mail Order operations, Elizabeth is focusing much of her time on marketing for the company. She launched our new website and inventory management system. She is passionate about the message of Heritage and bringing the vision to life. Elizabeth has a personal goal to find the best pizza in the city!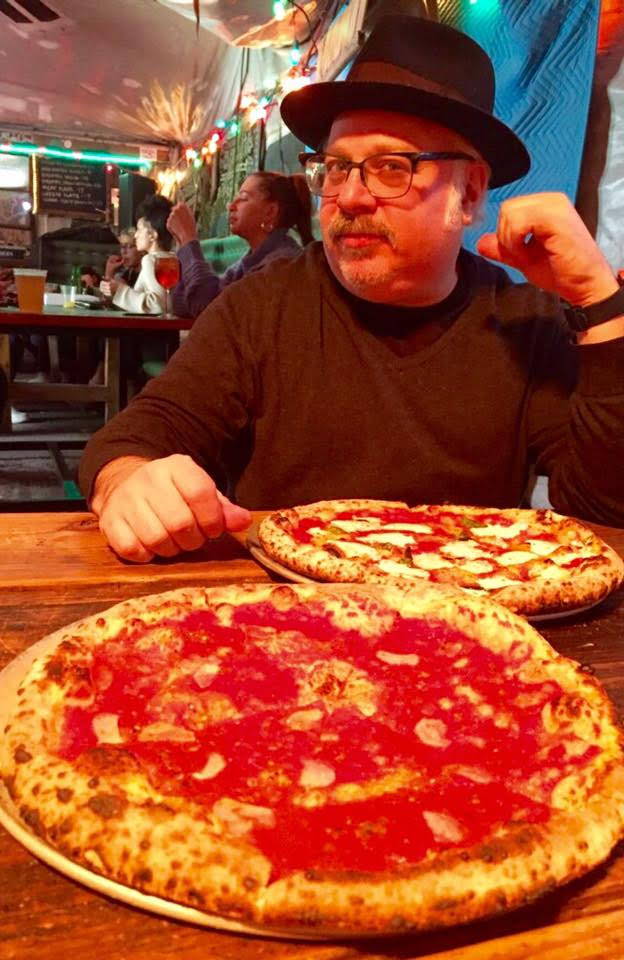 Mike Edison is an author, musician, and professional wrestler of no small repute. His books include the celebrated memoir I Have Fun Everywhere I Go, and the deliciously filthy political satire Bye, Bye, Miss American Pie. More recently he collaborated with Joe Bastianich on his New York Times bestseller, Restaurant Man, and with Patrick Martins on The Carnivore's Manifesto, named by the Atlantic as one of the Best Food Books of the Year.